Popular Haircuts at Diva Hair Salon
Discover the trendy haircuts offered at Diva Hair Salon, such as layers, pixies, bobs, and lobs, and how they cater to individual preferences. Diva Hair Salon, owned by the experienced Kimberly Anderson, is the perfect place to get a stylish and personalized haircut. With 28 years of experience in the hair industry, Anderson ensures that her salon offers the latest and most fashionable haircuts to suit every client's unique style.
Layers: Add Volume and Texture
Layers are a fantastic way to add volume and texture to your hair without losing length. This haircut is versatile and can be tailored to suit any hair type, from straight to curly. If you're looking for a fresh and modern look, layers are the way to go.
Pixies: Edgy and Low-Maintenance
For those who prefer a more daring and low-maintenance style, the pixie haircut is an excellent choice. This short and edgy haircut is perfect for those who want to make a bold statement while keeping their hair care routine simple.
Bobs: Versatile and Stylish
Bobs are a classic and versatile haircut that can be styled in various ways to suit your personality and lifestyle. Whether you prefer a sleek and straight bob or a wavy and textured look, Diva Hair Salon's skilled hairstylists will help you achieve the perfect bob for you.
Lobs: The Best of Both Worlds
If you're not quite ready to commit to a short haircut but still want a change, consider a lob (long bob). This popular haircut offers the best of both worlds, providing a shorter length while still maintaining enough hair to style in different ways.
At Diva Hair Salon, the talented hairstylists are dedicated to helping you find the perfect haircut to suit your individual preferences. They also offer expert guidance and consultation to ensure that you receive personalized hair care advice and product recommendations.
Moreover, Diva Hair Salon is committed to giving back to the community. They collaborate with The Giving Team to provide free haircuts once a month at the Food For Thought program, making a difference in the lives of those in need.
Ready for a fresh and stylish haircut? Book an appointment with Diva Hair Salon through their website and experience a personalized and fashionable haircut that will leave you feeling fabulous.
Expert Guidance and Consultation
At Diva Hair Salon, you can expect top-notch expert guidance and consultation from their skilled hairstylists. They understand that each client has unique hair care needs and preferences, and they work diligently to provide personalized advice tailored to your specific hair type and styling requirements.
Personalized Hair Care Advice
Diva Hair Salon's team of experienced hairstylists takes the time to assess your hair and scalp condition during a personalized consultation. They consider factors such as hair type, texture, and your desired look to recommend the most suitable haircut and styling options for you. This attention to detail ensures that you leave the salon with a hairstyle that not only looks great but also feels comfortable and manageable.
Product Recommendations
Using the right products for your hair type is crucial for maintaining its health and appearance. Diva Hair Salon's hairstylists will recommend high-quality hair care products from reputable brands that are best suited for your specific needs. They will also provide tips on how to use these products effectively at home, ensuring that your hair remains in top condition between salon visits.
Expert Tips for At-Home Hair Care
Maintaining a proper hair care routine at home is essential for keeping your hair looking its best. Diva Hair Salon's hairstylists are more than happy to share their expert knowledge with you, offering advice on how to care for your hair type, prevent damage, and promote healthy hair growth. They will also suggest styling techniques that are easy to replicate at home, allowing you to maintain your salon-fresh look for longer.
Experience the Difference
Diva Hair Salon's commitment to providing expert guidance and consultation sets them apart from other salons. Their personalized approach ensures that each client receives the best possible service, resulting in a hairstyle that not only looks fantastic but also feels great. Don't just take our word for it – book an appointment at Diva Hair Salon and experience the difference for yourself.
High-Quality Products and Equipment
At Diva Hair Salon, we understand the importance of using high-quality products and equipment to ensure the best possible service for our clients. Our skilled hairstylists are equipped with top-notch tools and premium hair care products to create stunning and fashionable looks tailored to your preferences.
Why Quality Matters
The use of high-quality products and equipment is crucial in achieving the desired results for your hair. Premium hair care products not only protect your hair from damage but also enhance its natural beauty. At Diva Hair Salon, we prioritize the health and well-being of your hair, ensuring that our products are safe, effective, and suitable for all hair types.
Top-Notch Tools for Styling Perfection
Our hairstylists at Diva Hair Salon use professional-grade tools, such as high-quality hair dryers, flat irons, and curling wands, to create flawless and long-lasting styles. These tools are designed to minimize heat damage and provide even heat distribution, resulting in smooth, shiny, and frizz-free hair.
Premium Hair Care Products for Healthy Hair
Diva Hair Salon offers a wide range of premium hair care products, including sulfate-free shampoos, nourishing conditioners, and heat protection mists. These products are carefully selected to maintain the health and integrity of your hair while providing the desired style and finish. For instance, our sulfate-free shampoos gently cleanse your hair without stripping its natural oils, while our nourishing conditioners replenish moisture and prevent breakage.
Personalized Product Recommendations
Our expert hairstylists at Diva Hair Salon are always ready to provide personalized product recommendations based on your hair type, texture, and needs. Whether you have dry, oily, or color-treated hair, we have the perfect products to address your specific concerns. Additionally, our hairstylists can suggest the best hair oils, such as jojoba, argan, coconut, castor, and olive oil, to keep your hair healthy and nourished.
Stay Informed and Make the Right Choices
To make informed decisions about the products and tools you use on your hair, it's essential to stay updated on the latest trends and innovations in the hair care industry. Diva Hair Salon is committed to staying current with the latest developments, ensuring that our clients receive the best possible service and advice.
For more information on our high-quality products and equipment, or to book an appointment with one of our skilled hairstylists, visit the Diva Hair Salon website today. Experience the difference that premium hair care can make in achieving your desired look and maintaining the health of your hair.
Keeping Up with the Latest Trends
Staying ahead of the curve in the hair industry is crucial, and Diva Hair Salon knows just how to do it. By keeping up with the latest hairstyling techniques and trends, they ensure that their clients always look fashionable and feel fabulous. In this section, we'll explore how Diva Hair Salon stays updated and how you can benefit from their expertise.
Training and Skill Development
Diva Hair Salon believes in the power of continuous learning. Their skilled hairstylists attend regular training sessions and workshops to hone their craft and stay updated with the latest trends. This commitment to excellence ensures that you receive top-notch service and a stylish haircut that suits your personality.
Following Industry Influencers
In the world of hair and fashion, trends change rapidly. Diva Hair Salon stays ahead by following industry-leading influencers, fashion shows, social media, and blogs. This allows them to provide their clients with the most current and fashionable looks. So, when you visit Diva Hair Salon, you can trust that your hairstyle will be on-trend and in line with the latest fashion.
Inspiration from Celebrities
Celebrities often set the tone for hair trends, and Diva Hair Salon takes note. Bollywood actresses like Malaika Arora and Urvashi Rautela are known for their striking hairstyles. Urvashi Rautela, for example, uses a variety of products to achieve her stunning looks, including Philips Hair Straightener Brush, PASHANDOZ Hair Wax Stick, VEGA Hair Curler, and OGX Volumizing Shampoo. By drawing inspiration from these trendsetters, Diva Hair Salon can help you achieve a celebrity-like hairstyle.
Investing in Quality Products and Tools
Using high-quality hair products and tools is essential for achieving trendy hairstyles and keeping up with the latest hair fashion. Diva Hair Salon invests in top-notch products and equipment to ensure that their clients receive the best possible service. So, when you visit the salon, you can be confident that your hair is in good hands.
Embrace the Latest Hair Trends with Diva Hair Salon
Now that you know how Diva Hair Salon stays updated with the latest trends, why not book an appointment and experience their expertise firsthand? With their commitment to training, industry knowledge, and quality products, you can trust Diva Hair Salon to give you a fashionable and stylish haircut that will turn heads. Don't miss out on the opportunity to look and feel your best – visit Diva Hair Salon today!
Booking an Appointment
Booking your next haircut appointment at Diva Hair Salon is a seamless and convenient process. Their user-friendly website allows you to select your preferred stylist and time slot, ensuring a personalized and stylish haircut experience tailored to your needs. Visit Diva Hair Salon's website to book your appointment today!
Easy Online Booking
No more waiting on hold or playing phone tag with the salon. Diva Hair Salon's online booking system is designed to make scheduling your appointment a breeze. Simply choose your desired service, select your preferred stylist, and pick a time that works best for you. With just a few clicks, you'll be on your way to a fabulous new look.
Wide Range of Services
Diva Hair Salon offers more than just haircuts. Their experienced stylists are skilled in various services, including hair coloring, blowouts, extensions, and bridal packages. Whether you're looking for a simple trim or a complete hair transformation, Diva Hair Salon has you covered.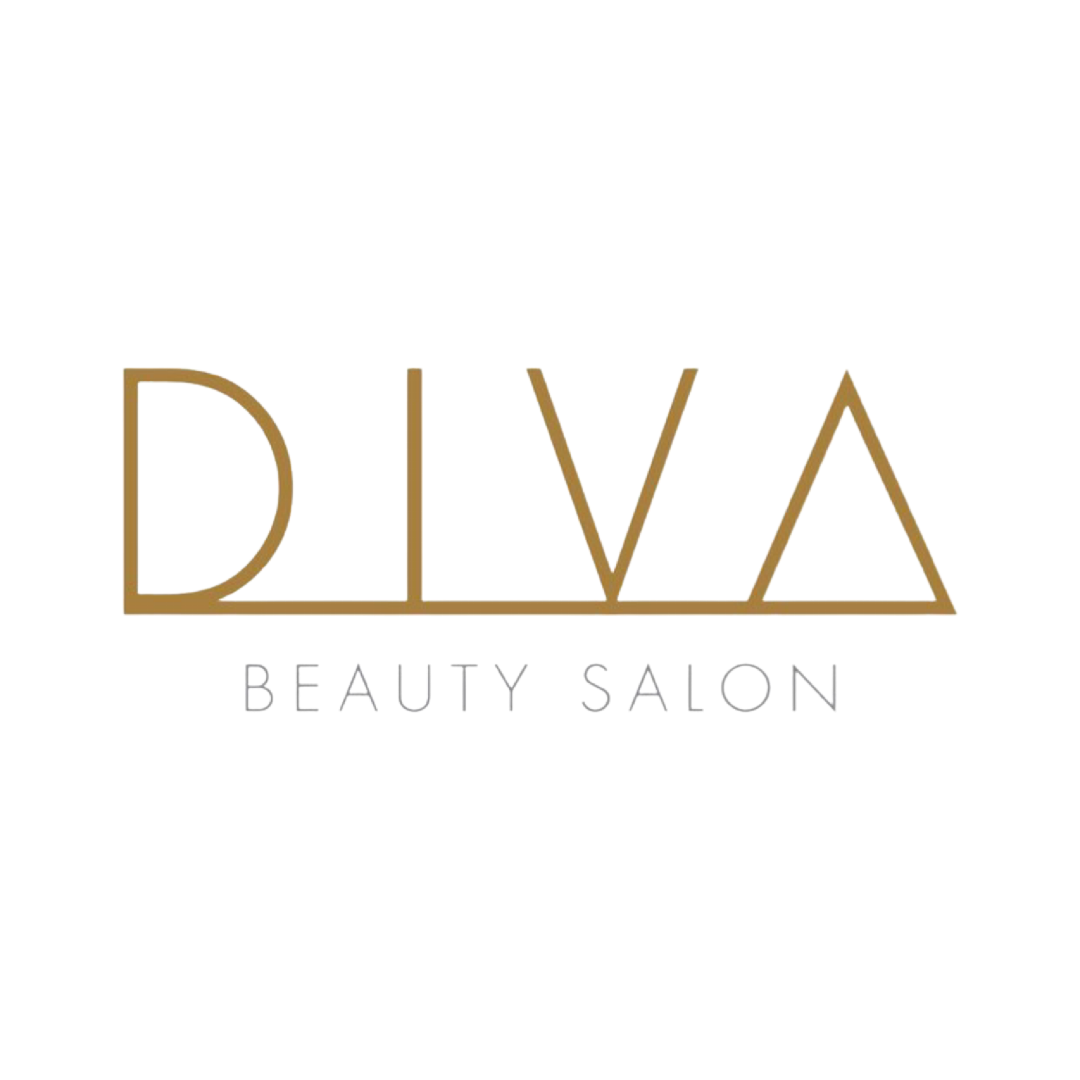 Stay Informed with Their Blog
Looking for hair inspiration or tips on maintaining your new style? Diva Hair Salon's website features a blog section that provides insights into the latest hair trends and styles. Stay up-to-date with the hottest looks and learn how to keep your locks looking fabulous between salon visits.
Adapting to the Changing Industry
In response to the evolving needs of their clients, Diva Hair Salon has adopted new practices to ensure a safe and enjoyable experience. They have implemented contactless check-in and checkout, mobile appointment booking, and online product ordering. By staying ahead of the curve, Diva Hair Salon continues to provide top-notch service in a rapidly changing industry.
Support Local Business
By booking an appointment at Diva Hair Salon, you're not only investing in a stylish new haircut but also supporting a local business with a reputation for excellence. With over a decade in the industry, Diva Hair Salon has become a preferred choice for customers seeking a unique and personalized haircut experience.
Don't wait any longer to treat yourself to a fresh, fashionable look. Book your appointment at Diva Hair Salon today and experience the difference of a personalized and stylish haircut.