Choosing the Right Extensions for Your Face Shape
Selecting the perfect hair extensions can be a daunting task, especially when you want them to complement your face shape. The good news is that Julia Hair offers a wide range of extensions designed to suit various face shapes, including heart-shaped faces. In this section, we'll discuss the importance of choosing the right hair extensions for your face shape and how Julia Hair caters to this need.
Why Face Shape Matters
The shape of your face plays a significant role in determining which hairstyles and extensions will look best on you. Different face shapes, such as round, oval, square, and diamond, have unique characteristics that can be accentuated or softened by the right hairstyle. For heart-shaped faces, the goal is to balance the wider forehead and narrower chin, creating a harmonious look.
Extensions for Heart-Shaped Faces
Julia Hair offers a variety of hair extensions that are perfect for heart-shaped faces. These extensions can add volume and length to your hair, helping to create a more balanced appearance. For example, clip-in extensions can be used to add fullness to the lower half of your face, while tape-in extensions can be strategically placed to create a flattering silhouette. You can explore Julia Hair's extensive range of hair extensions here.
Consulting with a Professional
If you're unsure about which extensions will best suit your face shape, it's always a good idea to consult with a professional hairstylist.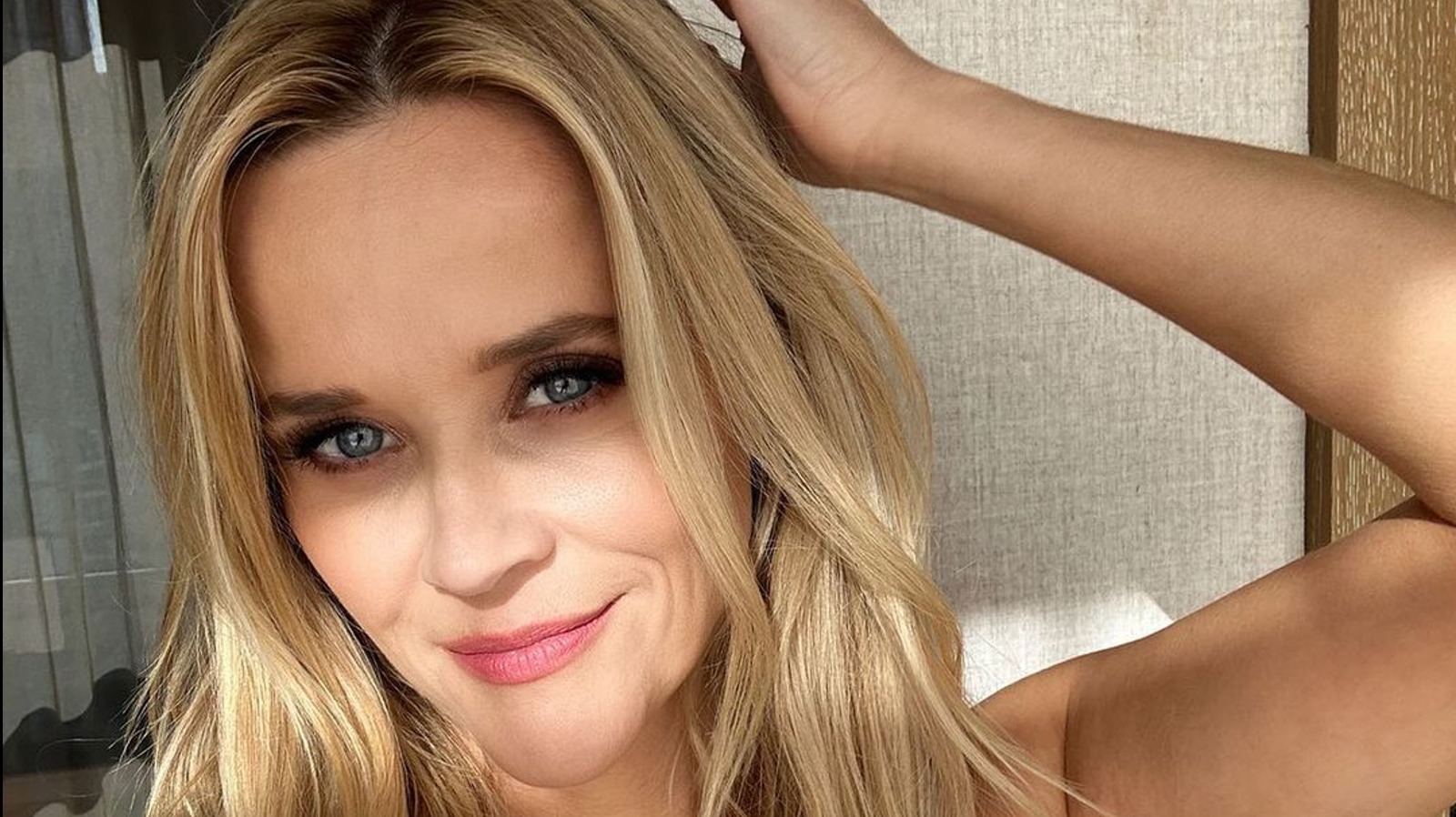 They can help you determine your face shape and recommend the best extensions for your needs. You can also visit a local hair salon for personalized advice.
Experimenting with Different Styles
One of the great things about hair extensions is that they allow you to experiment with different hairstyles without committing to a permanent change. You can try out various lengths, colors, and textures to see which ones suit your face shape best. Don't be afraid to have fun and explore new looks – you might just discover your next favorite hairstyle!
Caring for Your Extensions
To ensure your hair extensions look their best and last as long as possible, it's essential to take proper care of them. This includes washing them gently with a sulfate-free shampoo, using a wide-tooth comb to detangle, and applying a heat protectant before styling. By following these simple steps, you can enjoy your beautiful, face-flattering extensions for months to come.
In conclusion, selecting the right hair extensions for your face shape is crucial for achieving a flattering and balanced look. Julia Hair offers a wide range of extensions designed to suit various face shapes, including heart-shaped faces. By consulting with a professional hairstylist and experimenting with different styles, you can find the perfect extensions to enhance your natural beauty.
Color-Depositing Conditioners by Julia Hair
Color-depositing conditioners are a game-changer for those with dyed or color-treated hair. They offer numerous benefits, such as removing brassiness, neutralizing unwanted undertones, and enhancing color. Julia Hair understands the importance of maintaining vibrant and healthy hair, which is why they offer a range of color-depositing conditioners to suit your needs.
Benefits of Color-Depositing Conditioners
These magical products keep your hair moisturized and smooth, contributing to a stunning appearance. They are easy to use and formulated with pigments that gently coat your hair for subtle brightening and color-enhancing effects. Plus, they wash out easily, making them perfect for experimenting with different tones without committing to permanent dye.
Some exceptional color-depositing conditioners include Julia Hair's Cruelty-Free Color-Depositing Conditioner, Redken Color Extend Shampoo, and Moroccan Oil Color Depositing Mask. These products help maintain your hair color, prevent fading, and extend its life.
Expert Tips for Maintaining Vibrant Hair
To keep your hair color looking fresh, experts recommend limiting washing and using color-safe shampoo and conditioner. Additionally, using a color-depositing mask every other wash can refresh your color. Protect your hair from heat damage with a heat protectant and pamper it with an at-home hair mask once a month.
This will keep your locks soft and silky.
For those who need root touch-ups between color appointments, try a root touch-up spray like Rita Hazan Root Concealer Touch-Up Spray. This will help maintain a consistent color throughout your hair.
Cost-Effective Solution for Hair Color Maintenance
Using color-depositing conditioners can reduce the frequency of salon appointments, making it a more cost-effective solution for maintaining your hair color. Plus, some color-depositing conditioners, like dpHUE conditioner, offer color-diluting abilities, giving you more control over your hair color.
Nourishing Ingredients for Healthy Hair
Many color-depositing conditioners also contain nourishing and strengthening ingredients like keratin and coconut oil. These ingredients help keep your hair healthy and strong while maintaining its vibrant color.
Temporary Hair Color Fun
If you're looking to experiment with fun and temporary hair color changes without the commitment or damage of traditional hair dye, color-depositing conditioners are the way to go. They offer a safe and easy way to play with different shades and tones, allowing you to express your unique style.
Incorporating color-depositing conditioners into your hair care routine is a smart move for those with dyed or color-treated hair. Julia Hair's range of color-depositing conditioners ensures that you can maintain your vibrant hair color while keeping your locks healthy and strong. Give them a try and experience the difference for yourself!
Julia Hair's Extensive Product Range
Julia Hair offers an extensive range of hair extensions, wigs, and hair accessories, catering to various needs and budgets. With over 20 years of experience in the industry, they have become a go-to destination for those seeking high-quality, affordable hair solutions.
Wide Selection of Hair Extensions
Whether you're looking for clip-ins, tape-ins, sew-ins, fusion, or ponytails, Julia Hair has you covered. Their hair extensions come in a variety of colors and textures, including natural black, brown, blonde, and ombre. They also offer straight, curly, wavy, and kinky selections to suit different hair types and styles. Check out their website here to explore their vast collection.
Wigs for Every Occasion
Julia Hair's wig collection is equally impressive, featuring 100% human hair wigs in various densities and styles. From HD wigs, glueless wigs, wear & go wigs, sew-in weave wigs, frontal wigs, to color wigs, there's something for everyone. Their wigs are designed to provide a natural look and feel, making it easy for you to switch up your style without causing damage to your natural hair.
Unique Hair Accessories
In addition to hair extensions and wigs, Julia Hair also offers a range of hair accessories, such as their Conditioning Mist and Scalp Massager. These products are formulated with natural ingredients that promote healthy hair and scalp, making them perfect for maintaining your protective styles. Visit their website to learn more about their Scalp Massager.
Expert Tips and Advice
Julia Hair's commitment to providing a holistic service to its customers extends to their blog, where they share valuable tips and advice on maintaining and caring for protective styles. By following their expert guidance, you can ensure your hair extensions and wigs remain in top condition for longer. Explore their blog here for useful insights and recommendations.
Take Advantage of Their Anniversary Sale
As Julia Hair celebrates its 6th anniversary, they are offering huge discounts on their products, making it the perfect time to try out their hair extensions and wigs. With their affordable prices, high-quality products, and exceptional customer service, you can confidently invest in your hair journey with Julia Hair.
In conclusion, Julia Hair's extensive product range caters to a wide variety of needs and preferences. Whether you're looking for hair extensions, wigs, or hair accessories, their commitment to quality and affordability makes them a top choice for your hair needs. Don't miss out on their anniversary sale and give their products a try today!
Easy Installation and Maintenance
Julia Hair is known for its high-quality hair extensions that are designed for easy installation and maintenance. This means you can enjoy frequent hairstyle changes without worrying about damaging your natural hair. In this section, we'll discuss some tips and tricks for installing and maintaining your Julia Hair extensions, ensuring they stay looking fabulous for as long as possible.
Effortless Installation
One of the key features of Julia Hair extensions is their ease of installation. Whether you're a beginner or a seasoned pro, you'll find that these extensions are a breeze to put in. For example, their halo hair extensions simply require you to place the invisible wire around your head and secure it with clips. This means you can quickly and easily change up your look without the need for professional help.
Protecting Your Natural Hair
Julia Hair's products are made from 100% human hair, which means they can be styled and dyed just like your natural hair. However, it's essential to take care of your extensions and your natural hair to prevent damage. To do this, always use heat protectant sprays before styling and avoid using high heat settings on your styling tools.
Maintaining Your Extensions
To keep your Julia Hair extensions looking their best, it's important to follow a proper maintenance routine. This includes regular washing with a gentle shampoo and conditioner, as well as deep conditioning treatments to keep the hair soft and manageable. Additionally, using a wide-tooth comb or a brush specifically designed for extensions will help prevent tangles and breakage.
Color Care
If you've opted for colored extensions, it's crucial to maintain their vibrancy. Julia Hair offers color-depositing conditioners that can help enhance and maintain your hair color. These conditioners deposit small amounts of color onto the hair, keeping it looking fresh and vibrant between salon visits.
Storage Solutions
Proper storage of your extensions is essential to prolong their lifespan. When not in use, store your extensions in a cool, dry place away from direct sunlight. You can also invest in a hair extension storage case, which will help prevent tangles and keep your extensions in top condition.
Incorporating these tips into your hair care routine will ensure your Julia Hair extensions remain beautiful and damage-free. With easy installation, proper maintenance, and a little bit of care, you can enjoy stunning, versatile hairstyles without compromising the health of your natural hair. So go ahead and experiment with different looks – Julia Hair has got you covered!
Julia Hair's Industry Expertise and Collaboration
In the ever-evolving world of hair care and styling, staying current with trends and techniques is crucial for success. Julia Hair, a renowned hair care company, understands this and is committed to staying at the forefront of the industry. By attending hair shows and collaborating with top hairstylists, Julia Hair ensures that they offer the latest and most innovative products and services to their customers.
Attending Hair Shows for Inspiration
Hair shows are a fantastic way for professionals to learn about the latest developments in the industry. Julia Hair regularly attends these events to gather fresh ideas and inspiration. By doing so, they can bring new and exciting products to their customers, such as the popular auburn hair color trend. To learn more about the latest hair color trends, check out this article.
Collaborating with Top Hairstylists
Working with top hairstylists allows Julia Hair to gain valuable insights into the needs and preferences of their customers. These collaborations help the company create products that cater to specific needs, such as treatments for alopecia areata. Julia Hair offers FDA-approved treatments like ritlecitinib, providing a solution for younger patients with substantial hair loss due to this condition. Read more about ritlecitinib's approval here.
Embracing Customization and Innovation
Julia Hair is dedicated to providing customized solutions for their customers. By developing products that address specific needs and difficulties, they ensure that everyone can find the perfect hair care solution. Additionally, the company is always looking for ways to innovate and improve their offerings, staying ahead of the competition.
In conclusion, Julia Hair's commitment to industry expertise and collaboration is a testament to their dedication to providing the best products and services for their customers. By staying current with trends and techniques, attending hair shows, and collaborating with top hairstylists, they can offer innovative and customized solutions that cater to every individual's needs. So, if you're looking for the perfect hair extensions or hair care products, consider giving Julia Hair a try – you won't be disappointed!