Understanding Hair Extension Lengths: A Comprehensive Overview
When it comes to hair extensions, length plays a pivotal role in the final look. Whether you're aiming for a subtle enhancement or a dramatic transformation, understanding the various lengths available is crucial. Let's delve into the world of hair extension lengths and explore your options.
Importance of Length
The length of your hair extensions is a key factor in achieving the desired outcome. Extensions should ideally be no more than four inches longer than your natural hair for the most natural-looking results. But remember, the choice is ultimately yours. Whether you want a slight length boost or a complete hair makeover, the options are endless.
Measuring Hair Length
To get an accurate measurement, start from the middle of your ear and measure to the end of your hair. This method works best for medium to long hair. For those with shorter hair, don't fret. There's an alternative method just for you.
Length Options
Hair extensions come in a variety of lengths to suit different heights and styling preferences. From short to long, there's a perfect match for everyone.
Short hair extensions, typically 12-14 inches long, add volume and reach the shoulders. These are perfect for those looking to add a bit of oomph to their hair without going too long.
Medium hair extensions, ranging from 16-18 inches, are suitable for shoulder-length hair. These extensions not only add length but also make your hair look thicker and bouncier.
Long hair extensions, available in lengths of 20-22 inches and 24-26 inches, provide extra volume, bounce, and character.
These extensions can reach below the chest or even the waist and hips, depending on your height.
Choosing the Right Length
When choosing the length of your extensions, consider your styling preferences and the manageability of long hair. If you're not used to long hair, adding just a small amount of length may be more manageable.
Before making a decision, look at before-and-after photos of the length you're interested in. This will give you a better idea of the transformation. Remember, if you're looking to increase volume rather than length, choose extensions that are just two inches longer than your natural hair.
Where to Buy
ZALA Hair Extensions offers a wide range of lengths, from 12 to 30 inches. They also offer a money-back guarantee if you need to exchange for a different length. For those interested in trying different types of extensions, Cliphair offers a wide range of options, including clip-in, tape-in, balayage/ombre, quad weft, and ponytail hair extensions.
Final Thoughts
Remember, it's better to go too long than too short, as you can always trim extensions shorter. So, take your time, do your research, and find the perfect length that suits your style and personality. With the right length, your hair extensions can truly transform your look and boost your confidence.
Finding Your Perfect Hair Extension Match: Factors to Consider
Choosing the perfect hair extension length can feel like a daunting task. But don't worry, we've got you covered. Here's a guide to help you find your perfect match, considering various factors such as lifestyle, face shape, and maintenance.
Consider Your Lifestyle
Your lifestyle plays a significant role in determining the best hair extension length for you. Are you a busy bee who's always on the go? Or perhaps you enjoy taking the time to style your hair?
For those with a hectic schedule, clip-in extensions might be your best bet. They're user-friendly and perfect for a weekend or one-day-only look. On the other hand, if you enjoy styling your hair, weft extensions can add instant length and fullness, ideal for shoulder-length or longer locks.
Face Shape Matters
Your face shape is another crucial factor to consider. Different face shapes require different hair extension styles for a flattering look. For instance, those with a round face may benefit from longer extensions to elongate their features.
For more guidance on this, check out Bio Takara's guide on choosing the best hair extensions for your face shape.
Maintenance and Upkeep
Maintenance is another important aspect to consider. Some extensions, like beaded weft extensions, require touch-ups every six weeks. Others, like tape-in extensions, need to be pushed up every seven weeks.
If you're looking for a more permanent solution, you might want to consider fusion extensions.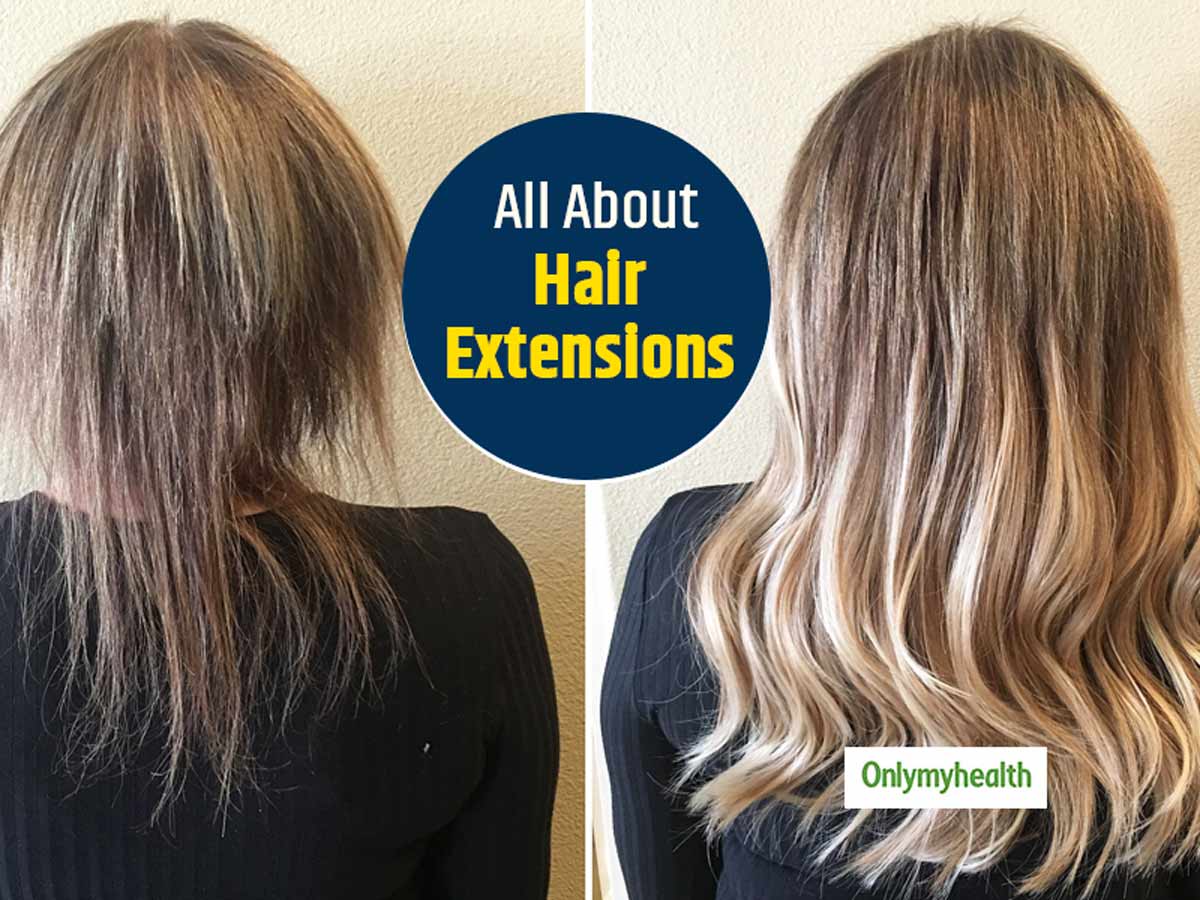 They use low-temperature heating tools to bond with your natural hair.
Budget and Versatility
Your budget and the versatility of the extensions also play a role in your choice. If you're on a budget, consider options like I-Tip extensions. They have a strand-by-strand application without heat or glue, making them a cost-effective choice.
If versatility is your priority, tape-in extensions might be the way to go. They're bonded with medical-grade tape and offer a range of styling options.
Try Different Hairstyles
One of the best things about hair extensions is that they allow you to try different hairstyles without waiting for your hair to grow out. Whether you want to experiment with a bob, layers, or even a pixie cut, extensions can help you achieve your desired look.
Consult a Professional
Finally, it's always a good idea to consult a professional before making a decision. They can provide expert advice on the best extension method for your hair type and lifestyle. Inanch London specializes in different hair extension techniques and offers consultations to help you make an informed decision.
Remember, the perfect hair extension length is the one that makes you feel confident and beautiful. So, take your time, consider your options, and find the perfect match that suits your style and personality.
Expert Tips and Tricks: Styling and Caring for Your Hair Extensions
Hair extensions can be a game-changer, transforming your look in minutes. But to keep them looking their best, you need to know how to style and care for them properly. Here's some expert advice to help you do just that.
Styling Your Extensions
First, let's talk about styling. Hair extensions can be worn in countless ways, but there are a few hidden hacks to make them look natural. For instance, try clipping wefts in a diagonal line to create a layered look. This trick helps to hide shorter hairs and gives a seamless finish.
Another tip is to backcomb your roots before applying extensions. This gives the clips something to grip onto, especially if you have thin hair.
When it comes to brushing, use a brush designed for extensions, like the Luxy Hair Loop Hair Extensions Brush. It's gentle enough to detangle without causing damage.
Caring for Your Extensions
Proper care is crucial to maintain the lifespan of your extensions, whether they're real hair or synthetic. Start by using a sulphate or paraben-free shampoo. These ingredients can strip the hair of its natural oils, leaving your extensions dry and brittle.
Before shampooing, always detangle your hair. This prevents unnecessary tugging and pulling, which can lead to breakage.
Avoid sleeping with wet or damp hair, as this can cause matting and tangling. Instead, make sure your hair is completely dry before hitting the sack.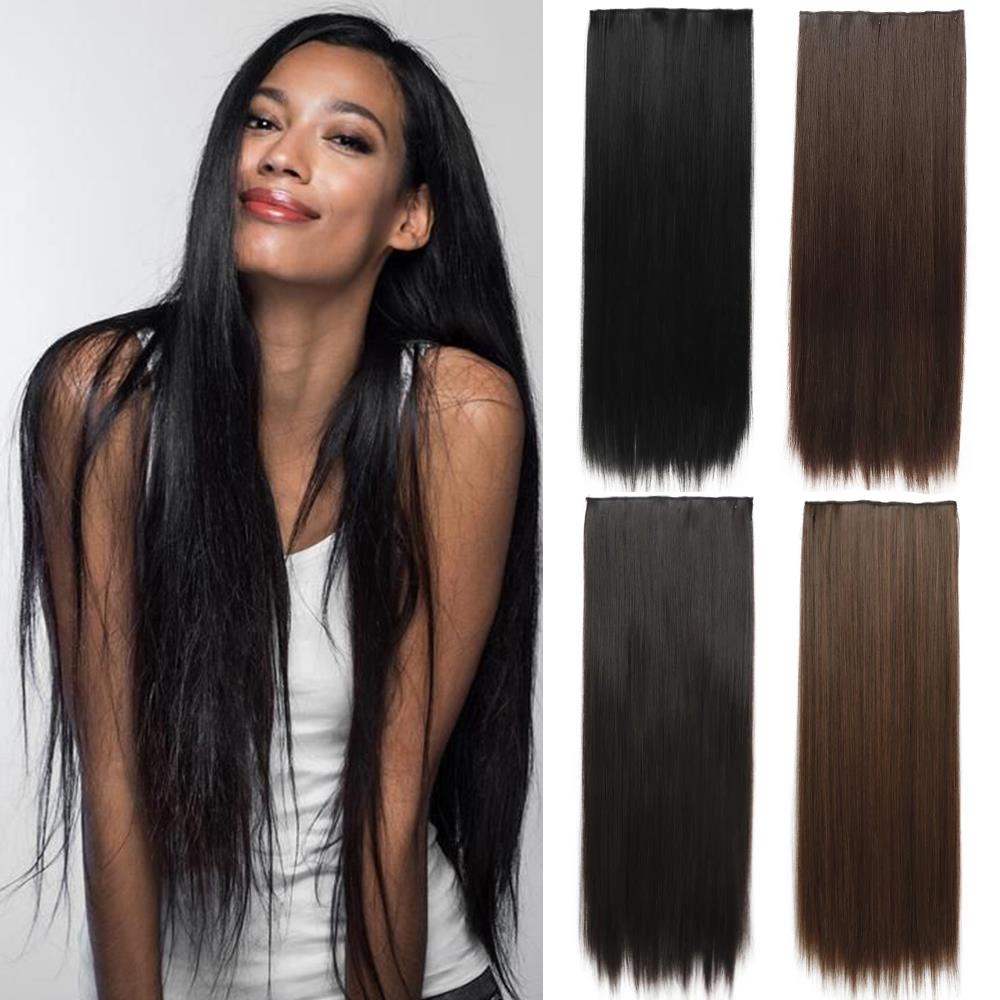 When brushing, use a soft bristle brush and start from the ends, working your way up. This method is less damaging and helps to prevent shedding.
Protect your extensions from sun exposure and chlorine. If you're heading to the beach or pool, consider wearing a hat or using a UV protectant spray.
Wash your extensions no more than three times a week. Overwashing can lead to dryness and damage.
Products to Use and Avoid
When it comes to hair products, some are better for extensions than others. Avoid products containing alcohol, as they can dry out your extensions. Instead, opt for nourishing oils and serums to keep your extensions shiny and healthy.
Specific Care Instructions
Different types of extensions require different care. For example, clip-in extensions can be removed before bed, while permanent extensions need regular check-ups and thorough brushing.
Great Lengths hair extensions, for instance, can last 4-6 months with proper care. Regular maintenance and the use of recommended products can help extend their lifespan.
Additional Resources
For more detailed advice, check out online resources like Fisher Experience, a premier hair salon and day spa offering salon services and spa treatments. They provide tutorials, contact information, and salon services to help you care for your extensions.
Remember, the key to beautiful extensions is proper care and maintenance. With these tips, you'll be able to keep your extensions looking their best for longer. Enjoy the versatility and confidence that comes with your new, luscious locks!