Essential Haircare Routine for Gorgeous Waves
Starting your journey towards achieving gorgeous waves begins with the right haircare routine. It's not just about the styling; it's also about nourishing your hair from the roots to the tips. Here's a simple guide to help you get those dreamy waves.
Choosing the Right Shampoo and Conditioner
The first step is to choose the right shampoo and conditioner for your hair type. If you have wavy hair, opt for products that enhance your natural texture. Brands like Ouidad and DevaCurl offer ranges specifically designed for wavy hair. These products cleanse without stripping your hair of its natural oils, which is crucial for maintaining your waves.
Hydrate, Hydrate, Hydrate
Hydration is key for all hair types, but it's especially important for wavy hair. Moisturizing your hair helps reduce frizz and gives your waves a defined, healthy look. Consider using a deep conditioner or a hydrating mask once a week. Moroccanoil's Intense Hydrating Mask, enriched with argan oil, is a great option.
Protect Your Hair
Heat and UV rays can damage your hair, leading to dryness and frizz. To protect your hair, use a heat protectant before styling and a UV filter when you're out in the sun. Aveda's Damage Remedy Daily Hair Repair is a popular heat protectant, while Kérastase's Nutritive Mask for Severely Dry Hair is a top-rated choice.
Repair Hair Damage
If your hair is damaged, don't worry. There are plenty of products designed to repair and restore your hair's health. Avoid hot water when washing your hair, as it can strip your hair of its natural oils. Instead, use lukewarm water and finish with a cool rinse to seal the hair cuticles and boost shine.
Maintain Hydration for Color-Treated Hair
If your hair is color-treated, maintaining hydration is even more important. Color treatments can dry out your hair, so it's crucial to use moisturizing products to keep your color vibrant and your hair healthy. Redken's Color Extend Magnetics Sulfate-Free Shampoo is a great option for color-treated hair.
Remember, achieving gorgeous waves doesn't happen overnight. It requires patience, consistency, and the right products. But with these tips, you're well on your way to flaunting those dreamy, healthy waves. Happy styling!
Mastering the Art of Proper Hair Prep
Getting your hair ready for styling is a crucial step that can make or break your look. Let's dive into the art of proper hair prep, starting with the right way to dry your hair.
Towel Drying Like a Pro
After washing your hair, resist the urge to rub it dry with a towel. Instead, gently squeeze out excess water from scalp to ends. Blot your hair with a towel, avoiding rubbing, which can cause damage and frizz. A microfiber towel is recommended for this task as it's gentle and reduces damage.
Detangling Without Damage
Next, detangle your hair. Wetting hair and applying conditioner makes this task easier. Use a wide-tooth comb or a brush with wide bristles for this process. Start detangling from the ends of your hair and work your way up. Be gentle to prevent breakage and damage. For more tips on detangling, check out this guide.
Sectioning for Success
Now, it's time to section your hair. This is the key to achieving salon-quality results at home. Sectioning allows you to focus on one area at a time, making the process faster and more efficient. Use hair sectioning clips for the best results. For a detailed guide on how to section your hair, visit this link.
Prepping for a Blowout
If you're planning a blowout, prepping your hair is crucial. Rough-drying your hair before the official blowout can be beneficial. However, drying your hair upside down can cause more frizz and damage. Work on sections starting from the nape of the neck, allowing each section to cool before touching or styling.
Remember, mastering the art of proper hair prep is a game-changer. It sets the stage for a successful styling session, whether you're aiming for loose waves, tight curls, or a sleek straight look. With these tips, you're well on your way to achieving salon-quality results at home. Happy styling!
Choosing the Perfect Styling Tools
Choosing the perfect styling tool can be a game-changer for your hair. The right tool can transform your hair from flat to fabulous in minutes. But how do you choose the perfect one? Let's dive in.
Material Matters
Firstly, pay attention to the material of the curling iron. Ceramic, tourmaline, and titanium are popular choices. Each has its own benefits. Ceramic irons distribute heat evenly, reducing the risk of damage. Tourmaline irons emit negative ions that smooth hair and reduce frizz. Titanium irons heat up quickly and are highly durable. Combination materials like ceramic-tourmaline and titanium-tourmaline offer the advantages of both. Check out this guide for more details.
Size and Shape
Next, consider the size and shape of the curling iron. The barrel size affects the type of curl produced. A 25mm size is universal and suitable for any hair length. Wands, tongs, and automatic options are available, each creating a unique curl style.
Heat Settings
Adjustable heat settings are crucial. Different hair types require different temperatures.
Fine hair needs lower heat, while coarse hair requires higher temperatures. A curling iron that heats up quickly, usually in 30 seconds, saves time. Some irons also come with a sleep mode that automatically switches off after 30 minutes of non-use, providing safety and peace of mind.
User-Friendly Features
Look for user-friendly features. A long swivel cord allows for easy movement. An ergonomic design ensures comfortable use. A heat protective case is handy for safely covering hot plates and for travel purposes.
Wave-Enhancing Tools
For those seeking beachy waves, hair wavers are a great option. The Hot Tools Pro Artist 24K Gold 3 Barrel Hair Waver is a top choice. It has a digital screen for precise temperature control. You can see the results of using this hair waver here.
Pre-Styling Prep
Before using any heat styling tool, prep your hair. Use a heat protecting spray and thoroughly detangle your hair. Different hairbrushes are suitable for different hair types. Choose the right one to prevent damage or frizziness.
Remember, the right styling tool can make all the difference. With these tips, you're well on your way to achieving perfect waves. Happy styling!
Step-by-Step Guide to Achieving Effortless Waves
Ready to create those effortless waves you've been dreaming of? Let's get started!
Prep Your Hair
Before you even think about reaching for your curling iron, make sure your hair is ready. Start with a heat protectant. This is a must-have to shield your hair from the high temperatures of styling tools. L'Oréal Paris offers a range of heat protectants, each with unique benefits. Check them out!
Next, detangle your hair. Use a wide-tooth comb to gently work through any knots. This step ensures even heat distribution and prevents damage.
Section and Clip
Now, it's time to section your hair. Divide it into manageable parts. This helps to ensure that every strand gets the attention it deserves. Use clips to keep the sections in place.
Choose Your Tool
Next, pick your curling tool. Remember, the size of the barrel affects the type of wave.
A larger barrel creates loose waves, while a smaller one creates tighter curls.
Get Curling
Start curling from the bottom layers. Hold the curling iron vertically for loose, beachy waves. For a more glamorous look, hold it horizontally. Remember, the longer you hold, the tighter the curl.
Set Your Waves
Once you've curled all your hair, it's time to set those waves. Use a texturizing spray or a flexible hold hairspray. These products add volume and ensure your waves last all day.
Brush Out and Style
Finally, gently brush out your curls with a wide-tooth comb. This will give you soft, brushed-out waves. For a more tousled look, use your fingers instead.
Keep Them Fresh
To keep your waves looking fresh, use a wave refresher spray. This will help maintain the shape and volume of your waves.
Remember, practice makes perfect. Don't be discouraged if your first few attempts don't turn out as you'd hoped. With patience and the right techniques, you'll be rocking those effortless waves in no time. Happy styling!
Must-Have Products for Long-Lasting Waves
To maintain your beautiful, beachy waves, you'll need a few key products. These essentials not only help to hold your waves but also nourish your hair, keeping it healthy and vibrant.
Texturizing Sprays: Your Wave's Best Friend
First up, texturizing sprays. These magical potions add volume and texture, making your waves look effortlessly chic. A great pick is the Unite Beach Day Texturizing Sea Salt Spray. It adds texture while keeping your hair hydrated. Another excellent choice is the Ceremonia Guava Beach Waves spray. It not only gives you those coveted beachy waves but also provides UV protection.
Wave Sprays: For That Extra Oomph
Wave sprays are another must-have. They help maintain the shape and volume of your waves. The Dae Hibiscus Wave Spray is a standout, moisturizing your hair while adding beachy texture. If you have straight hair, the Odele Sea Salt Spray is a game-changer, adding fullness and texture.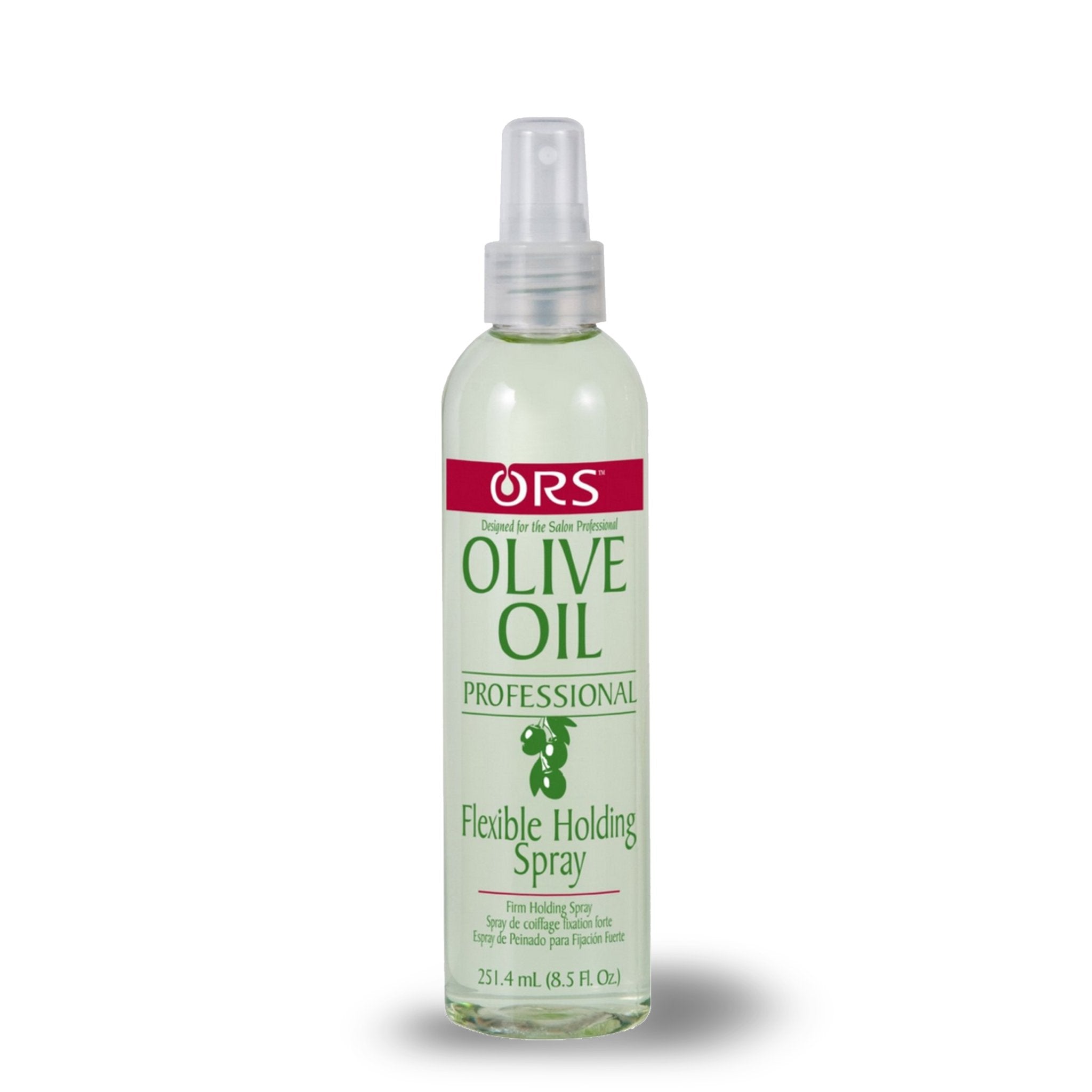 Serums and Oils: For Healthy, Shiny Waves
Serums and oils are essential for keeping your waves looking fresh and shiny. They hydrate your hair, reducing frizz and adding shine. The Briogeo Superfoods Banana + Coconut Hydrating Soft Wave Texture Spray is a great option. It hydrates your hair while giving you those beachy waves. The OGX Moroccan Sea Salt Spray is another excellent choice, adding shine and smoothness to your waves.
Flexible Hold Hairsprays: For Waves That Last
Finally, to ensure your waves last all day, you'll need a flexible hold hairspray. These sprays hold your waves without making your hair stiff or crunchy. The Oribe Après Beach Wave and Shine Spray is a top pick. It gives your waves a soft, touchable finish while adding shine.
Remember, each product has unique benefits. Some offer humidity resistance, others add volume or softness, and some even have tropical scents. Choose products that suit your hair type and desired look. With the right products, your waves will look stunning and last all day. Happy styling!
Daily Care Routine for Healthy, Vibrant Waves
Keeping your waves healthy and vibrant requires a daily care routine that caters to your hair's unique needs. This routine includes refreshing your waves, taking care of your hair at night, and indulging in weekly treatments.
Refreshing Your Waves
Wavy and curly hair often need a little extra love to keep them looking their best. A guide on refreshing wavy and curly hair offers a wealth of tips. One such tip is to spritz your hair with a mixture of water and conditioner. This helps to rehydrate your waves and bring them back to life. For more tailored advice, check out the video "4 Easy Ways to Refresh Wavy Curly Hair Based On What Your Hair ACTUALLY Needs". The comments on the video are a testament to its helpfulness and practicality.
Nighttime Haircare
Nighttime is the perfect time to give your hair some extra care. Using a serum like the Pantene Open Hair Miracle can work wonders. This serum, enriched with Pro-vitamin B5 and Fermented Rice Water, helps protect your hair, reduces hair fall, and leaves your hair softer, healthier, and shinier. It's suitable for all hair types, making it a versatile addition to your nighttime routine.
Expert Hacks for Better Morning Hair
Waking up with better hair is possible with a few expert hacks. These include applying a leave-in hydrator after washing your hair, using a suitable formula based on your hair type, and applying dry shampoo at night. You can also use a mask overnight, secure your hair to prevent tangles, and switch to a silk or satin pillowcase.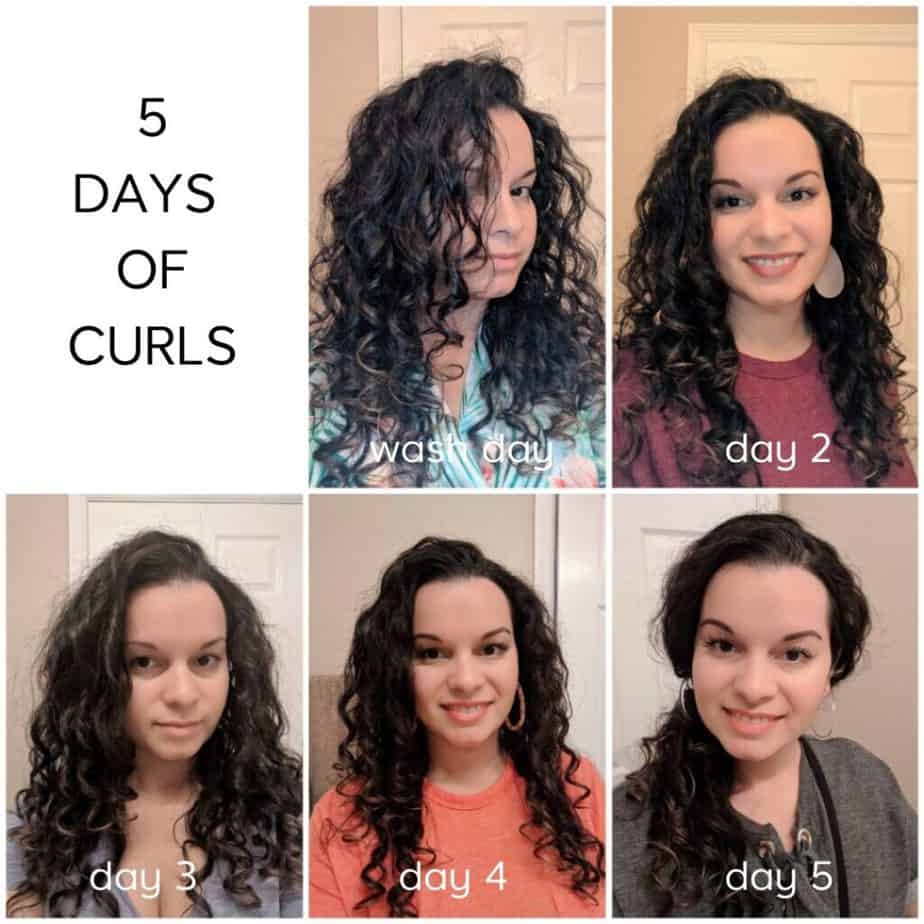 If you have curly or coily hair, protect it with a scrunchie or turban. Check out this link for more expert hacks.
Weekly Treatments
Weekly treatments are a must for maintaining healthy, vibrant waves. These treatments can include deep conditioning, using hair oils for maximum hydration, and supplementing your hair care routine with healthy habits. A guide to building a daily hair care routine provides useful tips, such as washing your hair 2-3 times a week, using sulfate-free shampoo, and using conditioner for all hair types.
Styling Wavy Hair
When it comes to styling, there are 25 tips for achieving perfect loose wave hair. These include using a leave-in conditioner for dry hair, applying heat protectant, and air-drying your hair before blow-drying. You can also deep condition your hair once a week and use hair oils for maximum hydration. Check out this link for more styling tips.
Remember, your hair is unique and what works for one person might not work for you. Experiment with different products and techniques until you find what makes your waves look their best. With the right care, your waves can be healthy, vibrant, and absolutely stunning. Happy styling!