Understanding Flannel Fashion
Flannel fashion is a timeless trend. It's versatile, comfortable, and stylish. But what exactly is flannel? And how does it differ from plaid? Let's dive in and unravel these mysteries.
Flannel: A Fabric of History
Flannel is a material, not a pattern. It's made of tightly woven colorful threads, creating a durable fabric. It's been worn for centuries, from the working class to rock and roll figures. Even today, it's a staple in wardrobes worldwide.
Flannel shirts became popular in the late 80s to early 90s, thanks to icons like Kurt Cobain. They were particularly popular among famous rock and roll figures. But it wasn't just a men's fashion trend. Women, too, embraced flannel fashion. Characters like Daisy Duke from The Dukes of Hazzard and Claire Danes from My So Called Life popularized plaid flannel shirts.
Plaid: A Pattern of Popularity
Now, let's talk about plaid. Plaid is a pattern, not a material. It's been on trend for a long time, and it can be created with flannel fabric. Plaid flannel shirts are a classic combination, symbolic of Michigan's culture and beyond.
Plaid can be used for any occasion. It's versatile and timeless. Whether you're going for a casual look or dressing up for a special event, a plaid shirt can be your go-to piece.
Styling Flannel Shirts
Flannel shirts can be worn forever if styled correctly. They can be paired with jeans for a casual look, or dressed up with a skirt or trousers for a more formal occasion. The key is to balance the ruggedness of the flannel with other elements of your outfit.
For more styling tips, check out Pladra. They specialize in premium outdoor shirts and accessories. Or, browse through Etsy for a wide range of flannel accessories.
Remember, confidence is the key to great style. So, wear your flannel with pride. Show the world your unique sense of style. And most importantly, have fun with it. Because at the end of the day, fashion should be a joy, not a chore.
So, what are you waiting for? Dive into the world of flannel fashion. Explore, experiment, and enjoy. Your flannel fashion journey is just beginning. Enjoy every moment of it!
Incorporating Flannel in Different Seasons
Flannel: A Year-Round Fashion Statement
Flannel isn't just for fall. This versatile fabric can be worn all year round. It's all about how you style it.
Winter Wonders with Flannel
In winter, flannel is a go-to fabric. Its medium-weight cotton construction provides warmth and comfort. Think about layering your flannel shirt over a roll neck for a cozy yet stylish look.
Alternatively, try a flannel hoodie. It's a modern twist on the classic flannel shirt. The added hood provides extra warmth, perfect for those chilly winter days.
Spring into Style with Flannel
As the weather starts to warm up, flannel remains a wardrobe staple. Layer your flannel shirt over a tank top for a relaxed spring vibe.
Or, why not try a flannel dress? It's a unique way to incorporate flannel into your spring wardrobe. Pair it with some cute ankle boots for a chic spring look.
Summer Styling with Flannel
Even in the heat of summer, flannel has its place. Use your flannel shirt as a cover-up at the beach. It's lightweight enough to not cause overheating, but provides some protection from the sun.
For those cooler summer nights, pair your flannel shirt with shorts and a tank top. It's a casual look that screams summer fun.
Fall in Love with Flannel
Fall is the season most associated with flannel.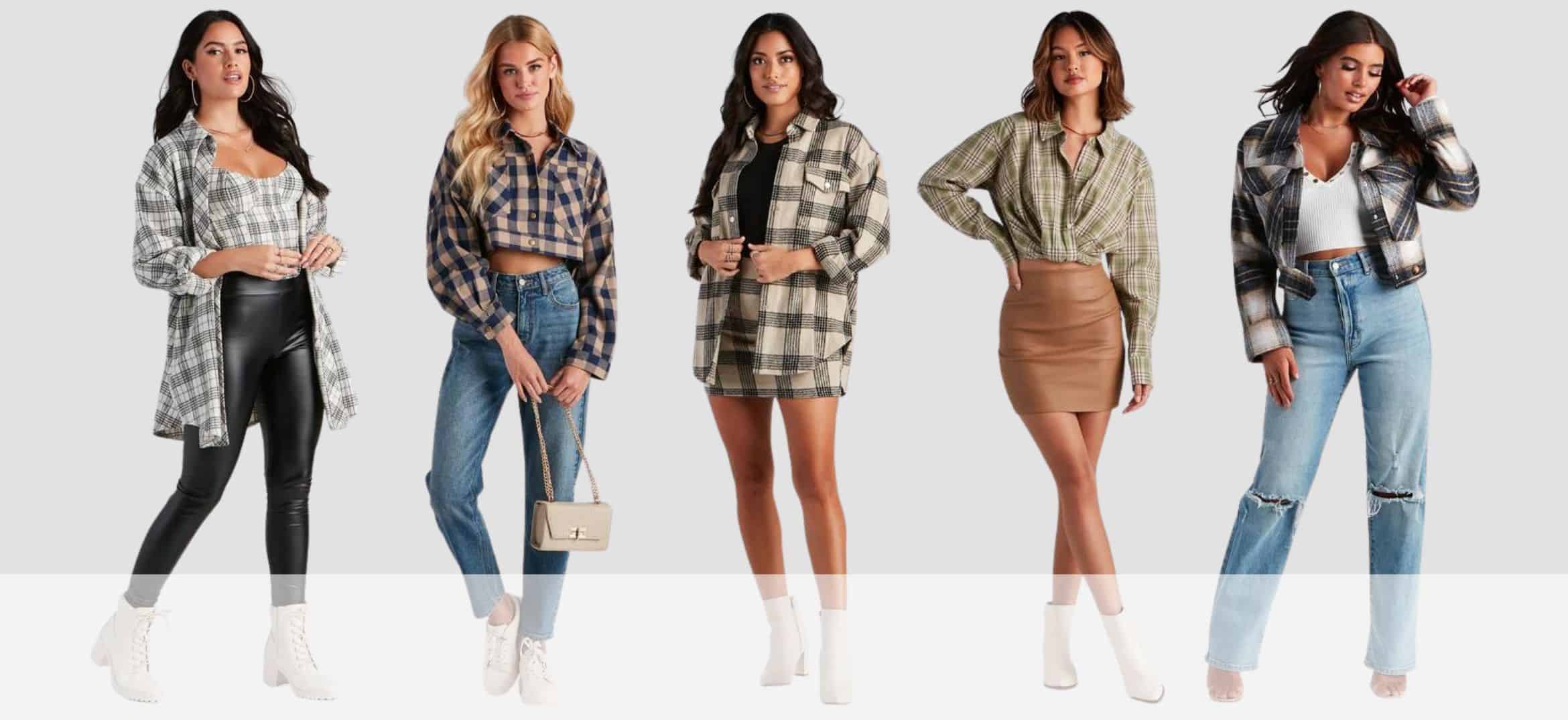 And for good reason. The warm colors of flannel shirts match perfectly with the changing leaves.
Layer your flannel shirt under a jacket for a classic fall look. Or, tie it around your waist for a '90s-inspired vibe.
Flannel for All
Flannel is a fashion staple that can be worn by anyone, regardless of age or gender. It's a classic fabric that has stood the test of time. From farmers and lumberjacks in the 17th century to modern fashionistas, flannel has been worn and loved by many.
Quality Matters
When shopping for flannel, consider the quality, material, and price. Companies like Pladra specialize in high-quality flannel shirts and accessories.
Flannel Care
Keep your flannel looking its best by following the washing instructions. Proper care will ensure your flannel items last for many seasons to come.
Final Thoughts
Flannel is more than just a fabric. It's a fashion statement. It's versatile, stylish, and can be worn in countless ways. So, don't limit your flannel to just one season. Embrace the flannel fashion and make it a year-round staple in your wardrobe.
Flannel Beyond Shirts
Exploring Flannel Beyond Shirts
Flannel isn't just about shirts. It's a versatile fabric that can be used in a variety of clothing items. Let's explore some of these flannel pieces and how to style them.
Flannel Dresses: Comfort Meets Style
Flannel dresses are a great addition to any wardrobe. They're comfortable, easy to wear, and can be styled in numerous ways. Pair a flannel dress with ankle boots for a chic pumpkin patch outfit. Or, layer a flannel top over a dress for a smooth transition from summer to fall. Brands like Pladra offer a range of flannel dresses that are both stylish and cozy.
Flannel Trousers: A Unique Texture
Flannel trousers are another way to incorporate this fabric into your wardrobe. They add a unique texture to your look, mixing classic and modern styles. Grey flannel trousers, softer than worsted wool, are ideal for winter wear. Pair them with a crisp white shirt for a formal look, or opt for a more casual outfit by pairing them with a comfortable sweater. The YouTube video showcasing five different ways to style grey flannel trousers. The comments and reviews on the video provide new ideas and inspiration for wearing flannel trousers.
Flannel: A Fashion Staple
Flannel is more than just a fabric. It's a fashion staple that has stood the test of time. From flannel shirts to dresses, trousers, and scarves, there are countless ways to incorporate this versatile fabric into your wardrobe. So, don't limit your flannel to just one season or one type of clothing item. Embrace the flannel fashion and make it a year-round staple in your wardrobe.