Rolex Submariner
The Rolex Submariner is a classic and iconic luxury watch, known for its durability and value retention. This timeless piece has a rich history, making it a popular choice among watch collectors and enthusiasts. One of the most famous associations of the Submariner is with James Bond, further adding to its allure.
A Rare Find
In a recent news story, an Australian surfer discovered a rare Rolex Submariner at the bottom of the Pacific Ocean. Despite its terrible condition, the watch still works and is famous for being "bombproof." This particular model is a Ref. 14060, a rare no-date iteration of the Submariner from the 1990s. The watch needs a lot of work, with each component requiring individual cleaning, oiling, or replacement. However, its potential value makes it a worthwhile investment.
Australian Mil-Spec Rolex 5510
Another exceptional timepiece in the Submariner family is the Australian Mil-Spec Rolex 5510 Big Crown, issued to the Australian military in 1958. This model stands out even more than the James Bond-associated 5510 Big Crown.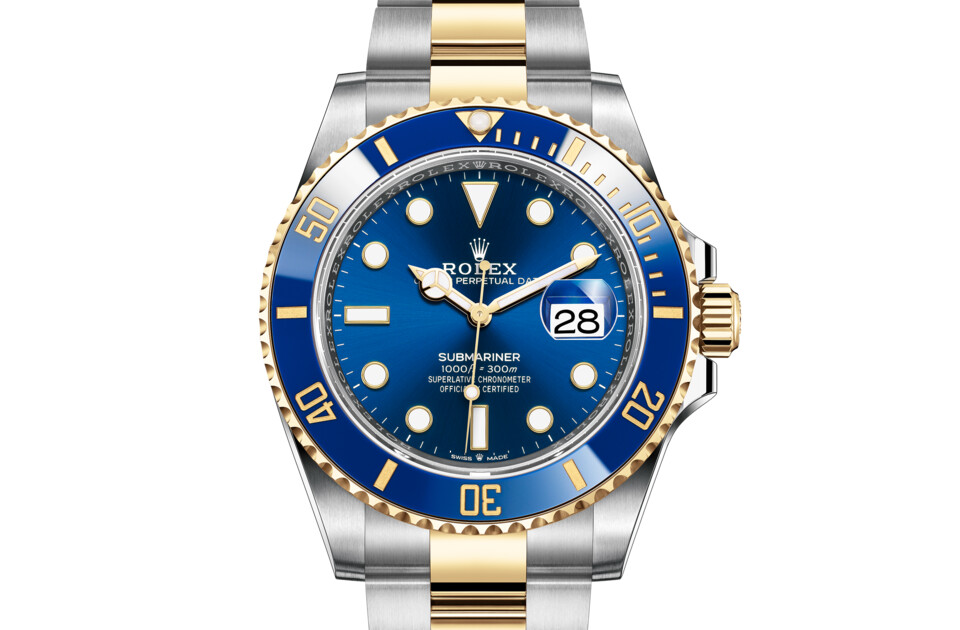 The Australian Mil-Spec Rolex 5510s with Explorer dials are incredibly rare and highly sought after by collectors worldwide. Although this specific example has undergone some modifications over the years, it still represents a remarkable piece of horological history.
Investing in a Classic
Investing in a classic luxury watch like the Rolex Submariner requires considerable research and knowledge of the market. Factors such as the condition and rarity of the piece can affect its value. Watch enthusiasts and collectors often participate in auctions and sales to acquire and trade valuable pieces. Maintaining and caring for the watch is essential to ensure its value remains steady or appreciates over time.
The Rolex Submariner is a testament to the brand's enduring legacy and the allure of vintage watches with a rich military heritage. For those who are dedicated and passionate about the watch industry, the rewards of investing in a Submariner can be substantial. To learn more about the Rolex Submariner and other models, visit the official Rolex website.
Patek Philippe Calatrava
The Patek Philippe Calatrava is a sophisticated and elegant dress watch from a prestigious brand, often considered a safe investment. This iconic timepiece comes in a variety of styles, including the emblematic Calatrava, which is deeply rooted in Patek Philippe's history and represents the brand's quiet elegance.
Modern Design Meets Timeless Elegance
The new Calatrava 6007G features a fully polished white gold case, a wide bezel, and a domed sapphire crystal. Its gentle curve makes the thin proportions immensely wearable. The modern Calatrava departs from its historical counterpart's usual straightforward sophistication, showcasing the brand's commitment to innovation.
A Watch Fit for Royalty
The Patek Philippe Calatrava 96 Quantieme Lune, owned by Aisin-Gioro Puyi, the last emperor of China, sold at auction for $6.2 million. This exquisite timepiece boasts a triple date function, a small seconds sub-dial, a moon phase display, and a unique roulette dial adorned with enamel Arabic numerals.
Exquisite Craftsmanship and Rich History
Since 1839, Patek Philippe has been known for its exceptional craftsmanship and attention to detail.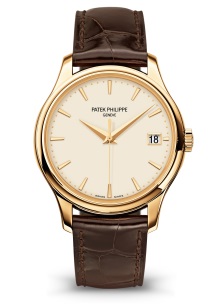 Their watches are highly sought after by collectors, and the brand has produced some of the most complex and technically advanced timepieces in the world. Patek Philippe's rich history and commitment to preserving traditional watchmaking techniques, while also incorporating new technologies and innovations, set them apart in the industry.
Value and Rarity
Patek Philippe watches often have long waiting lists and hold their value well over time. The Calatrava collection is named after the Calatrava cross, which is the emblem of the Patek Philippe brand and symbolizes their commitment to excellence and quality. Many of their watches feature complicated mechanical movements and features, such as minute repeaters and perpetual calendars, requiring a high level of expertise to create and maintain.
Investing in a Patek Philippe Calatrava is not only a nod to the brand's storied history but also a wise decision for those looking to acquire a luxury timepiece that will retain its value and appreciate over time. To explore the Calatrava collection, visit the official Patek Philippe website.
Audemars Piguet Royal Oak
The Audemars Piguet Royal Oak is a distinctive and bold luxury sports watch that stands out in the world of horology. Its unique design, exclusivity, and appreciation potential make it a sought-after timepiece for collectors and investors alike.
A Rich History
Founded in 1875, Swiss luxury watch manufacturer Audemars Piguet is still owned by members of the founding families. The Royal Oak, introduced in 1972, was designed by the legendary Gerald Genta, who also created iconic watches like the Patek Philippe Nautilus.
Exclusivity and Value
Luxury watches are often seen as a form of investment. Some models appreciate in value due to their rarity, exclusivity, and historical significance. The Royal Oak is no exception. Last year, AP released two sets of 10 rainbow Royal Oak watches, valued at over $12 million USD each.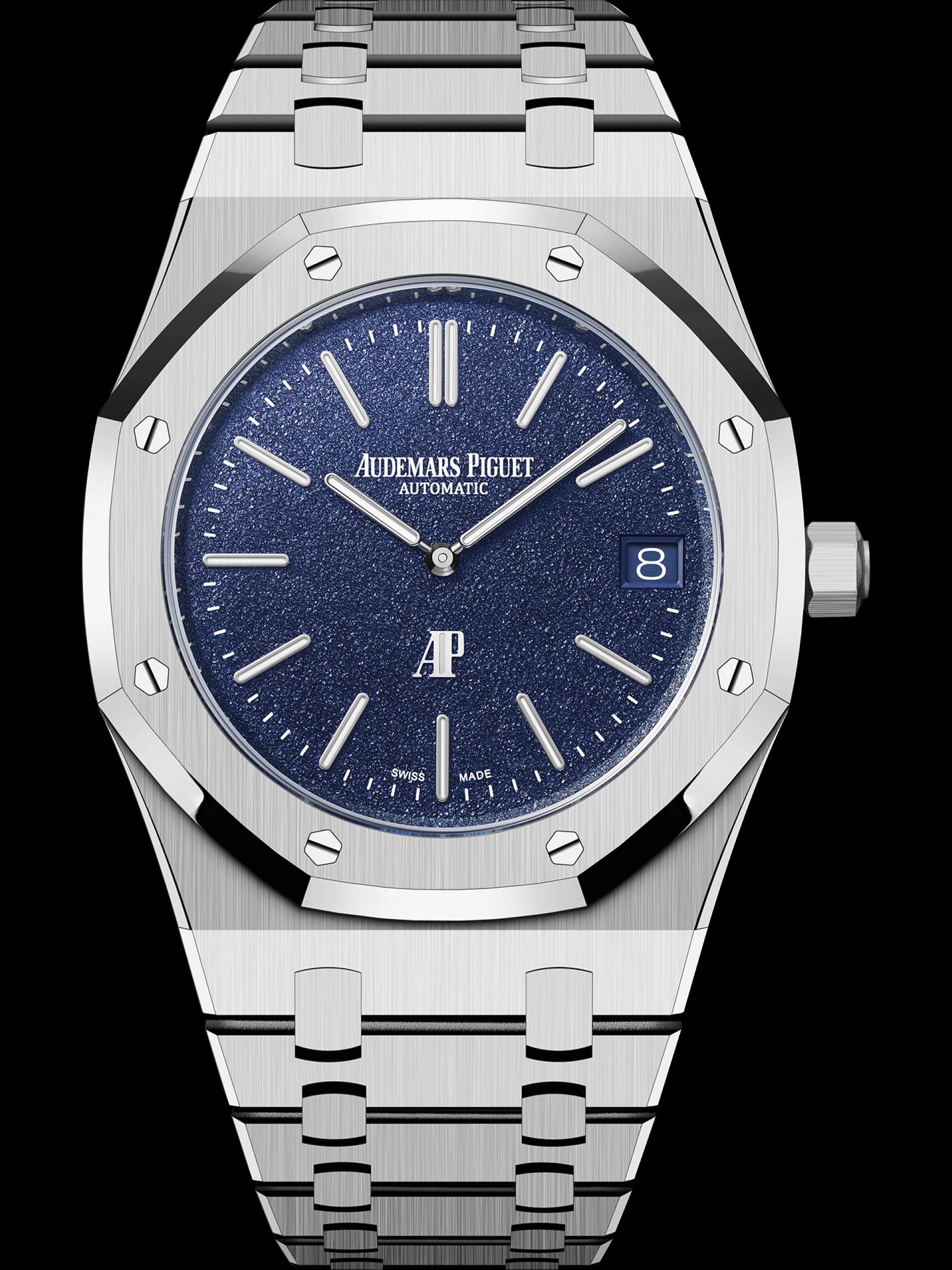 Each watch was decorated with a single vivid gemstone in a different color, showcasing the brand's commitment to exclusivity.
Competition in the Luxury Watch Market
The luxury watch market is highly competitive, with brands like Rolex, Patek Philippe, and Vacheron Constantin commanding high prices and devoted followings. However, the Royal Oak has carved out a niche for itself, thanks to its distinctive design and appreciation potential.
Spider-Man Royal Oak Offshore Tourbillon
One example of the Royal Oak's exclusivity is the Audemars Piguet Spider-Man Royal Oak Offshore Tourbillon. This luxury sports watch features a hand-painted, hand-sculpted 3D Spider-Man figurine on the dial. With a signature octagonal case finished in titanium, a black ceramic bezel, and a skeletonized dial, it's a true collector's item. Production is limited to 250 pieces, and it retails for $195,000.
In summary, the Audemars Piguet Royal Oak is a unique and bold luxury sports watch that offers exclusivity and appreciation potential for collectors and investors. Its rich history, distinctive design, and limited-edition models make it a standout in the competitive luxury watch market.
Omega Speedmaster Professional
The Omega Speedmaster Professional is a legendary chronograph watch with a rich history. Known for its association with NASA and the Apollo missions, this timepiece has become a symbol of human achievement and exploration. With its durable design and high-precision manual-winding movement mechanism, the Speedmaster has earned its place among the top investment watches.
Space Exploration and the Speedmaster
The Omega Speedmaster's journey began when it was chosen by NASA for the Mercury-Atlas 8 mission, making it the first watch worn in space. Its ability to withstand extreme temperatures and pressure led to its selection for the Apollo missions as well. The Speedmaster Professional "Moonwatch" holds the distinction of being the only watch worn on the surface of the moon during the historic Apollo 11 mission. Tested and qualified by NASA's Space Task Group, the Speedmaster became an essential tool for astronauts during their space endeavors. Learn more about this iconic watch on the perfect blend of classic and modern design elements. Originally created in 1931 for polo players in India, the Reverso has evolved into a must-have classic for watch lovers worldwide.
A Timeless Design
The Reverso's design is a technical marvel, featuring over 50 components that create a seamless flipping case. This innovative design allows the watch to be worn on both sides, showcasing different dials or complications. The Reverso has treated itself to every conceivable mechanical innovation, including a Tourbillon, minute repeater, retrograde chronograph, perpetual calendar, and more.
Commemorating the Original
The Jaeger-LeCoultre Reverso Tribute to 1931 is a handsome, ultra-thin watch that pays homage to the original 1931 Reverso.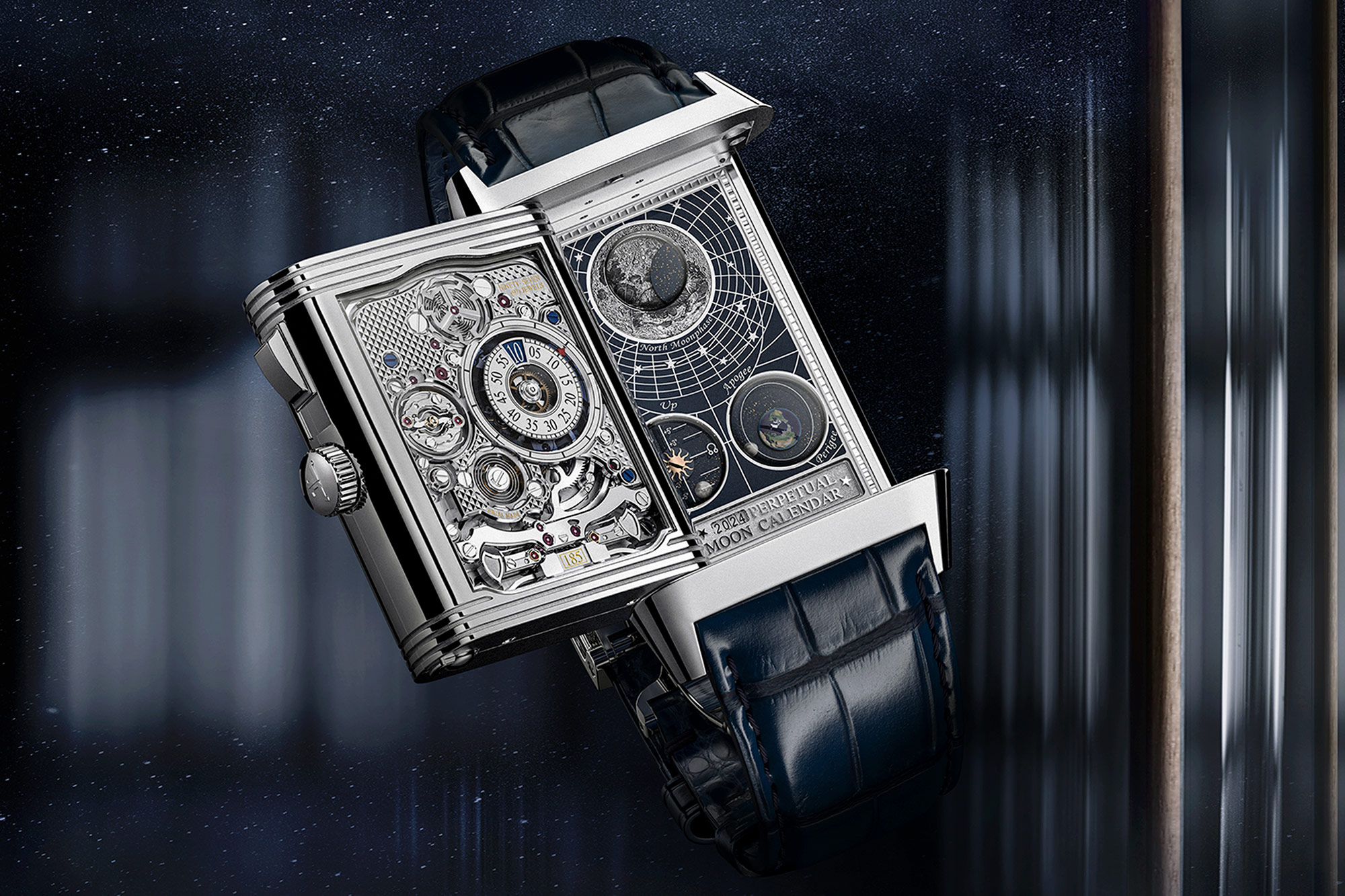 This limited production timepiece is not a numbered limited edition, making it even more exclusive. The stainless steel case and crisp design make it an affordable option for collectors.
Straps and Movement
The Reverso Tribute to 1931 comes with a Casa Fagliano brown cordovan strap and a matte black crocodile strap. The watch is powered by the Caliber 822, which is shaped to the dimensions of the watch. Its ultra-thin design and pleasing proportions make it a joy to wear on the wrist.
A Controversial Detail
The faux patina on the hands and markers of the Reverso Tribute to 1931 has sparked some debate among enthusiasts. However, this detail adds to the watch's charm and historical connection.
In summary, the Jaeger-LeCoultre Reverso is a timeless investment watch that combines innovation, versatility, and elegance. Its unique reversible case and rich history make it a must-have for any watch collector.