Evolution of Athleisure
The athleisure trend, a fusion of athletic wear and leisurewear, has taken the fashion world by storm. Its origins can be traced back to the United States in the 1970s, with the rise of jogger pants. However, it wasn't until the 2010s that the trend truly gained momentum, thanks to the introduction of more stylish and fashionable athleisure clothing.
From Joggers to Fashion-Forward Sportswear
Fashion designer Norma Kamali is credited with coining the term "athleisure." Brands like Adidas and Nike played a significant role in the trend's development, producing fashion-forward sportswear in the 1980s and 1990s. The global athleisure market size is now projected to reach a staggering USD 257.1 billion by 2026.
The term "athleisure" was officially added to the Merriam-Webster Dictionary in 2016, highlighting its growing popularity. Celebrities and social media influencers have played a significant role in popularizing athleisure wear, making it a versatile and fashionable choice for millennials and Gen Zers.
Expanding Beyond Clothing
The athleisure trend has expanded beyond clothing to include footwear and accessories. Brands like Lululemon and Nike have dominated the market, but smaller, sustainable brands are gaining popularity. Sustainability is becoming increasingly important for athleisure brands, as consumers become more environmentally conscious.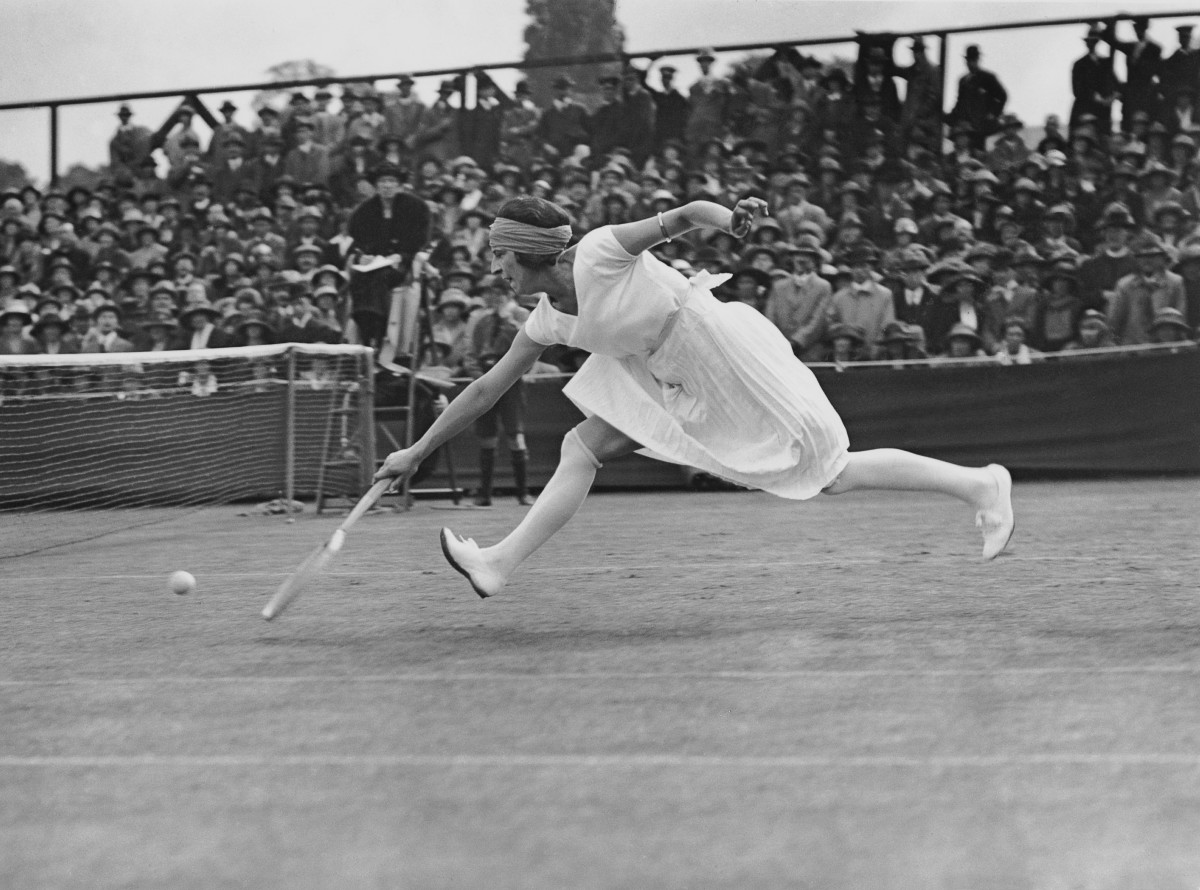 COVID-19 and remote work have accelerated the athleisure trend, with people seeking comfortable yet stylish clothing for their new work-from-home lifestyles. The focus on health and wellness during the pandemic has also influenced the trend, making athleisure wear a popular choice for those looking to stay active and fashionable.
Swimwear and Athleisure: A Perfect Match
Miami Swim Week, an annual event showcasing swim and athleisure wear, highlights the growing popularity of leisure sports clothing and swimwear within the athleisure trend. Brands like Tiare Hawaii, Southern Saint, and Agua Bendita showcase beach-inspired athleisure wear, while Colombian brand Maaji offers ocean-inspired designs. Yami Swimwear provides plus-size options in island-inspired tones, catering to a diverse range of consumers.
In summary, the athleisure trend has evolved from its humble beginnings in the 1970s to become a dominant force in the fashion industry. Its versatility, comfort, and stylish appeal make it a popular choice for consumers of all ages, and its future looks brighter than ever.
Key Elements of Athleisure
Athleisure has become a staple in the fashion world, blending comfort and style for a versatile look. This trend focuses on key elements that make it perfect for both workouts and casual occasions. Let's dive into the main components and features of athleisure style.
Comfort and Functionality
One of the main aspects of athleisure is its focus on comfort. Materials used in athleisure clothing often have quick-drying, moisture-wicking, and four-way stretch properties. This makes them suitable for various physical activities, such as yoga, running, and even outdoor adventures. Brands like Lululemon and Alo Yoga are known for their stylish and comfortable athleisure wear.
Sustainability and Ethics
With growing awareness of environmental issues, sustainable and ethical athleisure has become increasingly important to consumers. Brands are now offering eco-friendly and ethically made options, such as bio-based elastopan polyurethane and polyether polyols from bio-circular raw materials. Covestro, for example, has introduced Ivy Park line, created in partnership with Adidas, offers a range of apparel, swimwear, activewear, and footwear.
Athletic Luxury
The rise of athleisure has also led to the emergence of "athletic luxury," where high-end brands offer luxury sportswear for a more elevated look. Pharrell Williams, for example, debuted his first Louis Vuitton menswear collection, featuring classic LV styles in bold colors.
In summary, athleisure wear combines fashion with function, creating clothing that is both comfortable and stylish. The focus on sustainability and ethics, celebrity collaborations, and the incorporation of sporty elements in mainstream fashion collections have made athleisure wear a trendy and fashionable style. As the trend continues to evolve, it's clear that athleisure is here to stay.
Popular Athleisure Brands
Athleisure has taken the fashion world by storm, and several brands have emerged as leaders in this trendy market. These popular athleisure brands offer a mix of style, comfort, and performance, making them a top choice for fitness enthusiasts and fashion-forward individuals alike.
Lululemon Athletica
A frontrunner in the athleisure industry, Lululemon Athletica has built a loyal following. Catering mostly to gym enthusiasts and yoga practitioners, Lululemon offers high-quality, stylish activewear. Their success in expanding into menswear has set them apart from competitors like Nike and Under Armour. With ambitious plans to reach $12.5 billion in revenue by 2026, Lululemon is a brand to watch.
FP Movement
FP Movement is a popular choice for those seeking trendy, comfortable activewear. Their leggings, biker shorts, and sports bras provide support and style for fitness enthusiasts. With a focus on sustainability and ethical practices, FP Movement is a brand that resonates with today's conscious consumers.
Alo Yoga
Another top athleisure brand is Vuori is an up-and-coming athleisure brand that offers versatile, high-quality apparel. With a focus on comfort and style, Vuori's products are perfect for both workouts and everyday wear. Their recent addition to Aventura Mall's lineup of retailers highlights their growing popularity.
LazyCozy
For those seeking affordable athleisure options, LazyCozy is a great choice. Their Bamboo Capri Pajama Pants are a popular summer loungewear option, providing comfort and airflow with their cooling bamboo material.
These popular athleisure brands have made a significant impact on the fashion industry, offering stylish, comfortable, and functional apparel. As the athleisure trend continues to grow, these brands are likely to remain at the forefront of this fashionable movement.
Incorporating Athleisure into Daily Life
Athleisure has taken the fashion world by storm, offering a perfect blend of style, comfort, and functionality. Integrating athleisure into your daily life can be effortless and chic with the right outfit combinations and a keen eye for fashion.
Master the Art of Mixing and Matching
One of the key aspects of incorporating athleisure into your daily life is finding the right balance between high-end and low-end pieces. For instance, pair your favorite leggings with a crisp white blouse, a blazer, and sneakers for a polished office look. Rosie Huntington-Whiteley is known for making athleisure look sophisticated and stylish.
Stay Warm and Stylish in Colder Months
During colder months, style your leggings with an oversized sweater, ankle boots, and a wool coat for a cozy yet fashionable outfit. You can also smarten up your leggings look with a tie-neck blouse, waistcoat, and tall boots.
Embrace Boldness with Faux-Leather Leggings
Faux-leather leggings are a great choice for adding boldness to your outfit while maintaining comfort. Pair them with a turtleneck sweater and mules for a perfect fall ensemble, or wear them with a turtleneck and trench coat for a casual Friday outfit.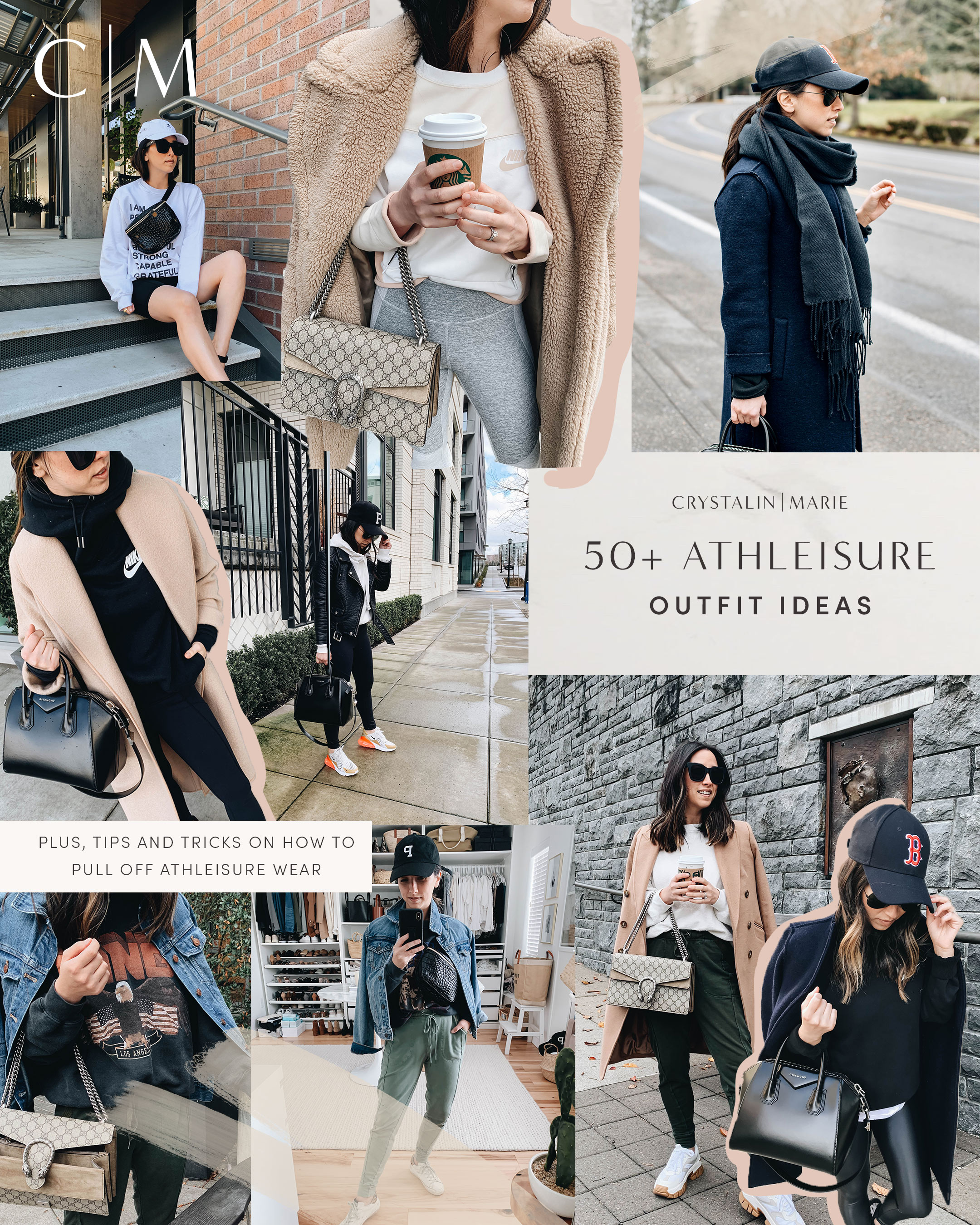 Discover Your Personal Athleisure Style
Finding what works for your body type and personal style is crucial when incorporating athleisure into your wardrobe. Explore high-quality and durable athleisure brands like Adanola, a British company known for its stylish and functional pieces.
Elevate Your Athleisure Game with Layering and Accessories
Layering, accessorizing, and adding statement pieces can take your athleisure outfit to the next level. For example, wear a tie-neck blouse under a waistcoat with leggings and tall boots for a chic and polished look.
Incorporating athleisure into your daily life doesn't have to be complicated. With the right outfit combinations, a touch of boldness, and an understanding of your personal style, you can effortlessly integrate this popular trend into your everyday wardrobe.
Future of Athleisure
The future of athleisure is looking brighter than ever, with the global market size expected to reach a staggering $517.5 billion by 2025. This growth is fueled by the younger generation's preference for comfortable, practical, and stylish clothing options. As the line between lifestyle and activewear continues to blur, we can expect to see more innovative designs and sustainable production methods in the coming years.
Embracing Sustainability
One of the key trends shaping the future of athleisure is sustainability. Consumers are becoming increasingly conscious of the environmental impact of fast fashion, and brands are responding by adopting eco-friendly practices. For instance, Love All Tennis Co. focuses on creating athletic wear that caters to different age groups while keeping sustainability at the forefront of their production process. This shift towards sustainable clothing options is likely to gain momentum in the coming years.
Collaborations and Partnerships
Another exciting development in the athleisure world is the increasing number of collaborations between sports brands, fashion designers, and celebrities. These partnerships result in limited-edition collections that merge fashion and functionality, attracting a wider audience to the athleisure market. For example, major companies like Adidas have teamed up with renowned designers and celebrities to create unique athleisure lines.
Technology and Personalization
The use of data analytics and insights is revolutionizing the athleisure industry, allowing brands to make informed decisions, improve performance, and offer personalized experiences to customers. Technosport, for example, invests heavily in research and development to stay ahead of the rapidly evolving sportswear market. As technology advances, we can expect to see more customized and innovative athleisure products.
Expanding into New Markets
The athleisure trend is not limited to North America and Europe, as it continues to gain popularity in other regions like Asia and Latin America. Brands like Tones of Melanin, an HBCU athleisure brand, are bringing diverse representation to the fashion industry and establishing a viable presence in the collegiate fashion market. This global expansion is likely to contribute significantly to the growth of the athleisure market in the future.
In summary, the future of athleisure is promising, with sustainability, collaborations, technology, and global expansion shaping the industry. As consumers continue to embrace this trend, we can expect to see more innovative and eco-friendly athleisure products in the coming years.