Top Affordable Luxury Fashion Brands
Affordable luxury fashion brands have gained popularity in recent years, offering high-quality and aesthetically pleasing products at a more accessible price point than traditional luxury brands. This market is booming due to high-end luxury brands inflating prices and the growing interest from the working class in aspirational products.
Some of the most popular affordable luxury fashion brands include Bottega Veneta, Burberry, Chanel, Dior, Hermès, Loewe, Marc Jacobs, Missoni, Miu Miu, Prada, Thom Browne, and Versace. These brands emphasize timeless quality, intricate designs, and sustainability as part of their unique selling points.
Online Sales and Social Media Influence
The growth of online sales and social media advertisements has played a significant role in the success of affordable luxury fashion brands. Influencers promote these brands, making them more accessible and appealing to a wider audience.
Quiet Luxury Trend
Quiet Luxury is a fashion trend characterized by a subtly wealthy aesthetic, focusing on looking expensive without being too showy. Brands like Max Mara, Loro Piana, and Jil Sander are often associated with this trend. To achieve the Quiet Luxury look for less, shop at affordable brands like H&M, Zara, Gap, Mango, Uniqlo, Topshop, Massimo Dutti, COS, and Pomelo, focusing on fabric and fit.
Stock up on classic wardrobe staples such as blazers, wide-leg pants, and timeless straight leg jeans in neutral colors to create the impression of Quiet Luxury without breaking the bank. Hong Kong-based brand Linjer offers affordable luxury jewelry by partnering with manufacturers and selling directly to customers, bypassing traditional supply chain markups.
In summary, affordable luxury fashion brands provide consumers with high-quality products at more accessible prices, driven by online sales and social media influence. Embracing the Quiet Luxury trend and shopping at affordable brands can help achieve a luxurious look without overspending.
Affordable Luxury Accessories Brands
Luxury accessories can elevate any outfit, but they often come with a hefty price tag. Fortunately, there are several brands that offer high-quality, stylish accessories at more affordable prices. In this section, we'll explore some of these budget-friendly luxury accessories brands.
One iconic brand known for its craftsmanship is Bottega Veneta. Their signature basket weave leather goods showcase the brand's dedication to quality while remaining relatively affordable. From wallets to belts, these timeless pieces add a touch of class to any ensemble.
Another popular brand offering affordable luxury accessories is Burberry. Known for their classic check pattern, Burberry provides a range of items, from scarves and socks to small leather goods. Similarly, Chanel, Dior, and Hermès also offer budget-conscious consumers a selection of reasonably priced items, including intimate apparel, stationery accessories, and skincare products.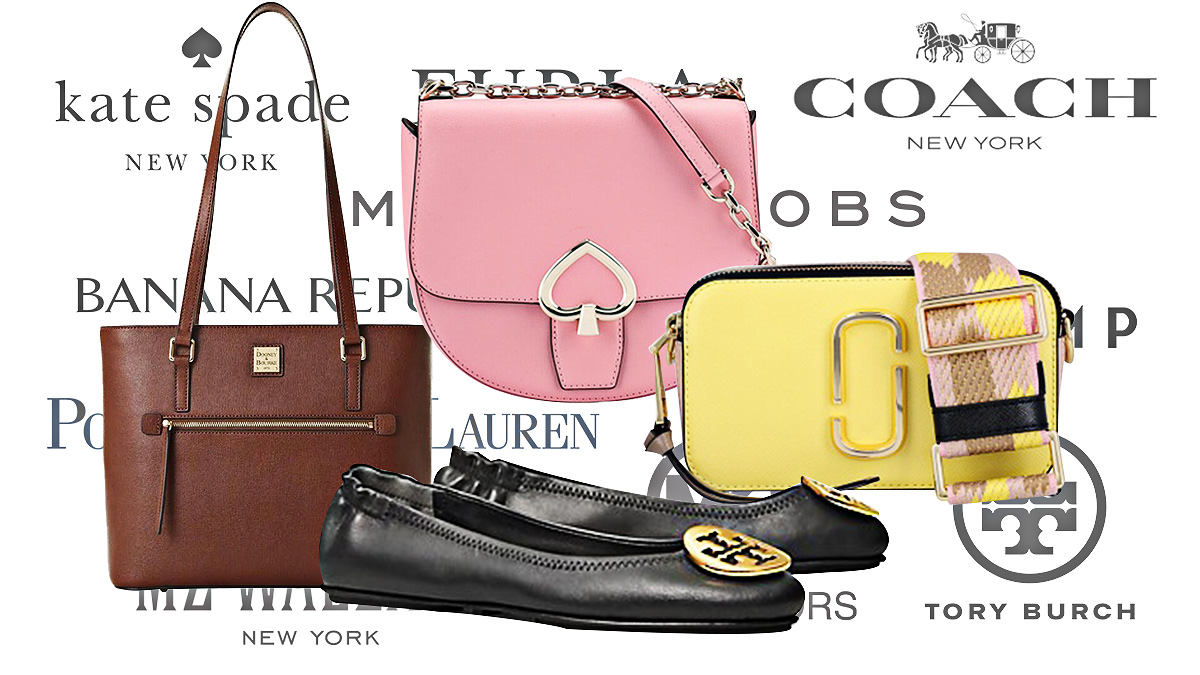 For those looking to add a designer touch to everyday products, consider Loewe's luxurious soap-on-a-rope or Prada's stainless steel cutlery set. These items combine practicality with style, making them perfect for those seeking affordable luxury.
If you're open to pre-owned items, the secondhand luxury market is growing rapidly. Online marketplaces like eBay, Poshmark, and thredUP make it easier than ever to buy and sell designer accessories at a fraction of their original cost. This not only saves you money but also contributes to sustainability by extending product life and reducing textile waste.
When shopping for affordable luxury accessories, keep an eye out for sales and discounts, both in-store and online. Additionally, consider purchasing items during off-season periods, as prices tend to be lower.
In summary, finding affordable luxury accessories is possible with a little research and patience. By exploring budget-friendly brands, shopping secondhand, and taking advantage of sales, you can enjoy the finer things in life without breaking the bank.
Affordable Luxury Beauty Brands
Discovering Affordable Luxury in Beauty
The beauty industry has seen a surge in affordable luxury brands that offer high-quality products without breaking the bank. These brands cater to customers' needs by providing effective yet gentle formulas, innovative formulations, and skin-loving properties. One notable trend in this space is the growing popularity of Korean skincare, or K-Beauty, which emphasizes skin barrier support and natural ingredients.
Popular K-Beauty Brands in the US
Many Korean skincare brands have made their way to the US, catering to different budgets and skin concerns. Brands like Peach & Lily and Neutrogena offer a variety of products that target specific concerns and feature trend-driven ingredients like niacinamide, hyaluronic acid, retinol, and vitamin C.
Budget-Friendly Alternatives
MCoBeauty is another brand that provides budget-friendly alternatives to luxury beauty products, making high-end beauty accessible to more consumers. Exploring budget beauty dupes can help you find cost-effective options that deliver results similar to high-end products at a fraction of the price.
Ethical and Clean Formulas
Ethical sourcing and clean formulas are also prominent features in affordable luxury beauty brands. First Aid Beauty and Olay offer a range of skincare products that cater to various budgets and skin types. By exploring these brands and their offerings, you can enjoy the benefits of luxury beauty without the hefty price tag.
Affordable Luxury Home Decor Brands
Discovering Affordable Luxury Home Decor Brands
The world of luxury home decor is no longer reserved for the elite, as more and more homeowners seek high-quality items at an affordable price. The quiet luxury trend has taken the market by storm, characterized by neutral colors, subtle details, and opulent materials without being overly extravagant.
Chic and Affordable Products
Some affordable and chic quiet luxury products include linen bedding, hand-painted porcelain dinnerware, ceramic candle holders, Australian cotton towels, and ceramic vases. Online sources such as Etsy and Wescover offer a range of handcrafted, high-quality, and understated home decor items.
Budget-friendly luxury furniture pieces include solid wood stools, textured throw pillows, and porcelain pendant lights. Popular home decor brands such as Quince, Our House, Italic, H&M, Zara, Parachute, and HAY offer a wide range of affordable luxury items for the home.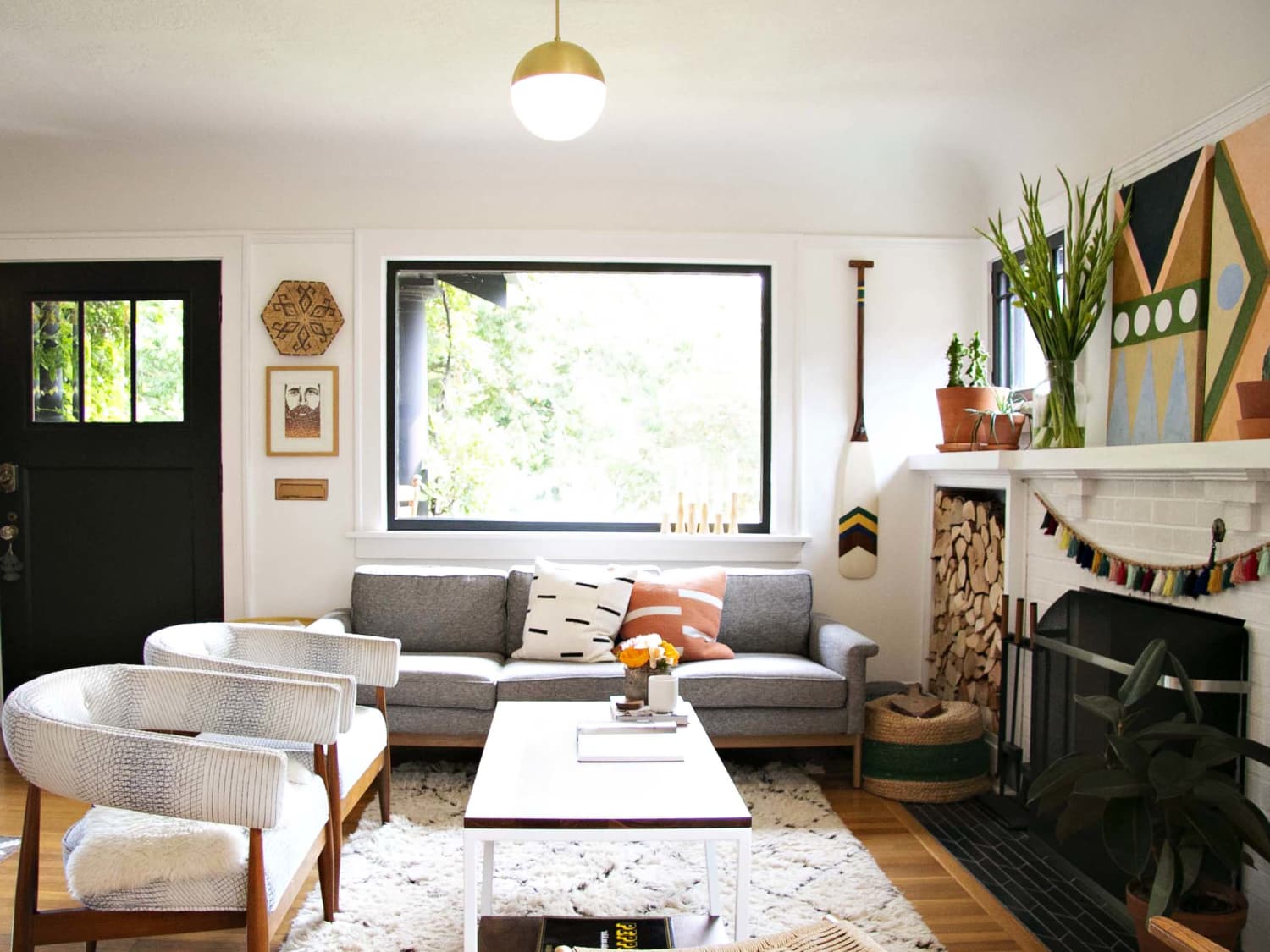 Marginally Affordable Luxury Items
To achieve luxury home decor on a budget, consider purchasing marginally affordable items from globally recognized luxury labels, such as accessories, bathroom essentials, kitchenware, and stationery. Affordable items from luxury brands include Bottega Veneta luggage tags and AirTag cases, Burberry boxer shorts and socks, Chanel cotton pads, Dior notebooks, Hermès blotting papers, Loewe luxurious soap, Marc Jacobs' Heaven accessories, Missoni family cookbook, Miu Miu stainless steel water bottle, Prada cutlery set, Thom Browne pencil set, and Versace catch-all square plate.
Enhancing Luxury with Houseplants
Incorporating houseplants in the living space can enhance the luxury of a home, and using food spikes for fertilizing helps with maintenance. When shopping for luxury furniture, consider a high-low approach, focusing on splurging for impactful pieces like sofas, bed frames, and dining tables.
Luxury furniture brands, such as 1stDibs and West Elm, offer unique and stylish products that can elevate your living space. Examples of budget-friendly luxury home decor items include Italist's Italian home decor products, Quince's deluxe linen bedding bundles, Our House's fashionable dinnerware, Etsy's ceramic candleholders and solid wood stools, plush bath towels from Italic, H&M's ceramic vases, Zara Home's textured throw pillows, and Parachute's high-quality throw blankets.
Tips for Finding Affordable Luxury Items
Finding affordable luxury items can be a breeze with the right approach. Here are some practical tips to help you score the best deals on high-end products.
Embrace Target's Affordable Luxury
Target offers a range of affordable luxury goods, such as 100% cotton throw blankets and foldable storage baskets, to enhance your home. Visit their website to explore their collection.
ChatGPT: Your Shopping Assistant
Use ChatGPT, OpenAI's AI chatbot, to find deals on designer and high-end brands. Ask about specific products, strategies, and secondhand options to get the best price.
Upgrade to ChatGPT Plus
For real-time browsing and information, upgrade to ChatGPT Plus. This will improve search results and deals on luxury items.
Join Warehouse Clubs
Membership-based retailers like Costco and Sam's Club offer exclusive products and food at lower prices.
Invest in a warehouse club membership to access unique, affordable, and high-quality products.
Focus on Specific Items
Narrow your search by looking for specific luxury items or brands instead of general searches. Seek popular strategies and tricks via ChatGPT, such as following luxury brand social media accounts, newsletters, and exclusive promotions.
Explore Secondhand Options
Inquire about reliable platforms or stores specializing in secondhand luxury items. Compare prices across retailers to find affordable alternatives.
Look for Sales and Discounts
Search for ongoing sales, discounts, or promotional codes for luxury goods. Obtain alerts for price drops or upcoming sales to stay ahead of the game.
Check Authenticity and Quality
Ensure the authenticity and quality of luxury goods by asking for product and seller reviews. Learn negotiation techniques for purchasing luxury goods in-person.
Consider Upgrading to ChatGPT Plus
Upgrade to ChatGPT Plus for real-time data and information on luxury products and pricing. This will help you find the best deals on your favorite luxury items.